Ryan Christopher is currently exhibiting in Arcadia as part of the 'Multiplicity of Us' show. Ryan has shared his thoughts and reflections on the residency…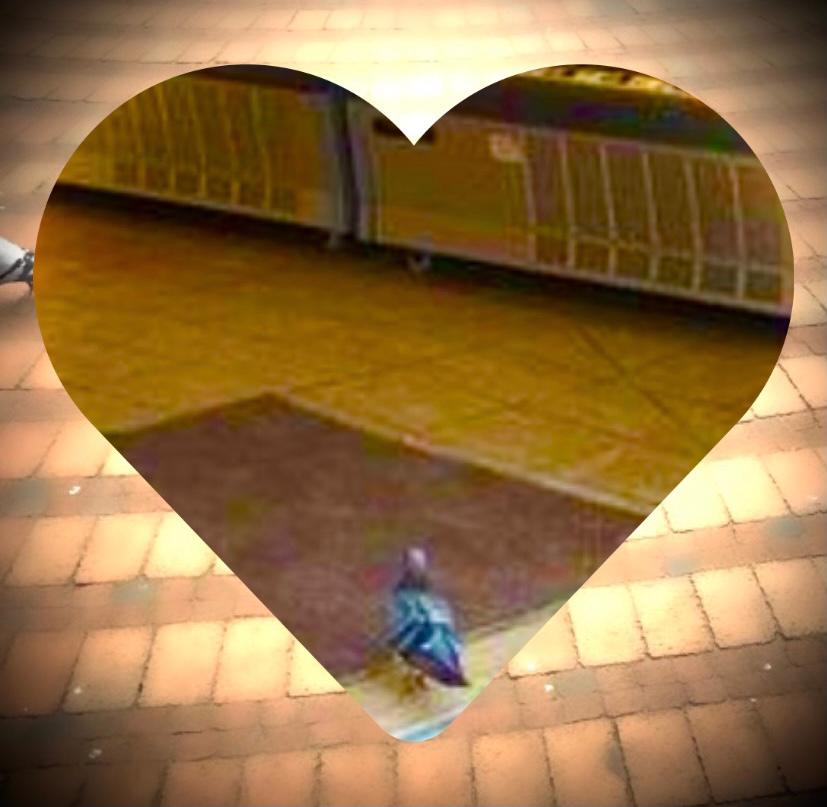 "The tragic myth of the isolated artist has been diluted, like tepid, watery tea. But in its place we see a proud succession of communitarian buzz words, parading the facade of the art world, left on the ground like the pigeon faeces near Greggs. Sometimes I wonder if those pigeons enjoy the thrill of being chased by 3 year olds on scooters, like those dreams in the wretched of the earth where they burst out laughing, span a river in one stride, or where they're followed by a flood of motorcars which never catch up with them. And perhaps they cry tears of joy at the breaking of bread with the elderly who so frequently visit. Sometimes I wonder whether we're finally breaking free from the glorified individualism of the enlightenment, but the cynic in me laughs.
Above the entrance of the Arcadia gallery are spikes to stop the pigeons, but they still come. They are the rats of the sky, the doves that meekly endure the hardships of life – some limping on a stub, some circling the heavens sensing the earth's magnetic field, and smelling the many odours in the air, one of which being the miasma of weed that lingers behind the British heart foundation. This notion of 'Us' proves to be more complex than our beloved columbidae, though to the ornithologist this statement might prove to be false. Regardless, the idea of community is complex – utterly fragmented and unchangeably fluid, present, yet willfully intangible.
A faint sense of community seems to characterise the social landscape of the artworld. But artists, often united through a shared enthusiasm for the pleasures of art bollocks (myself included), seem constantly wary of gallerists, collectors and curators, with their quintessentially charming charisma, and their love for systems and slickness and commercial successes. It's a miasmic atmosphere which, much like the weed behind the BHF, seems to linger in the artworld, so we must strive for sincerity. 
Despite the pretensions, there are people who bring crumbs of hope to the pigeons of despair; who recognise the ability of art to catalyse the richest thoughts and conversations; and who selflessly exchange and learn, growing with others and restlessly thinking through the possibilities of a better artworld. There are real communities here too, some of which I'm a part of. There is intimacy; those who rejoice with those who rejoice, and mourn with those who mourn; who send you Marina Abramovic gifs and ask you how you're feeling. They're beautifully fragile and dependent. 
Our intervention is titled 'multiplicity of us.' And I think it's worth considering what we actually mean by 'us' – by community and solidarity, difference and multiplicity. These things are never black and white, but this space we're opening up in the gallery is a good place to reconsider what we mean by this, outside of the precariously superficial networks so normalised by the artworld, with its social game of snakes and ladders. But for now, we will soar like pigeons, in and around Arcadia, indulging in the multiplicity of us as we figure out how we can improve things, and make them less superficial, hopefully. X"