Lay Me To Rest by William Hughes
July 5 @ 11:00 am

-

July 17 @ 4:00 pm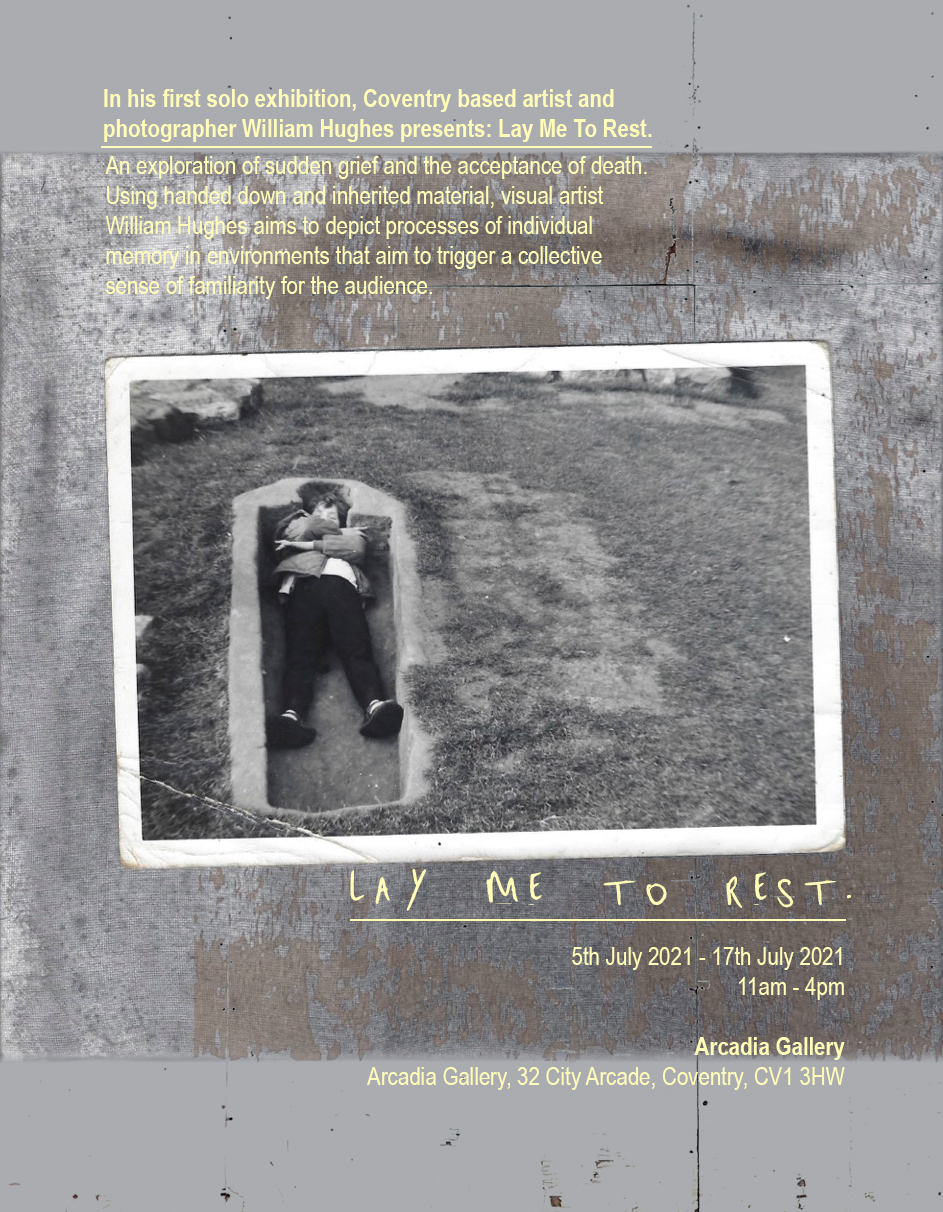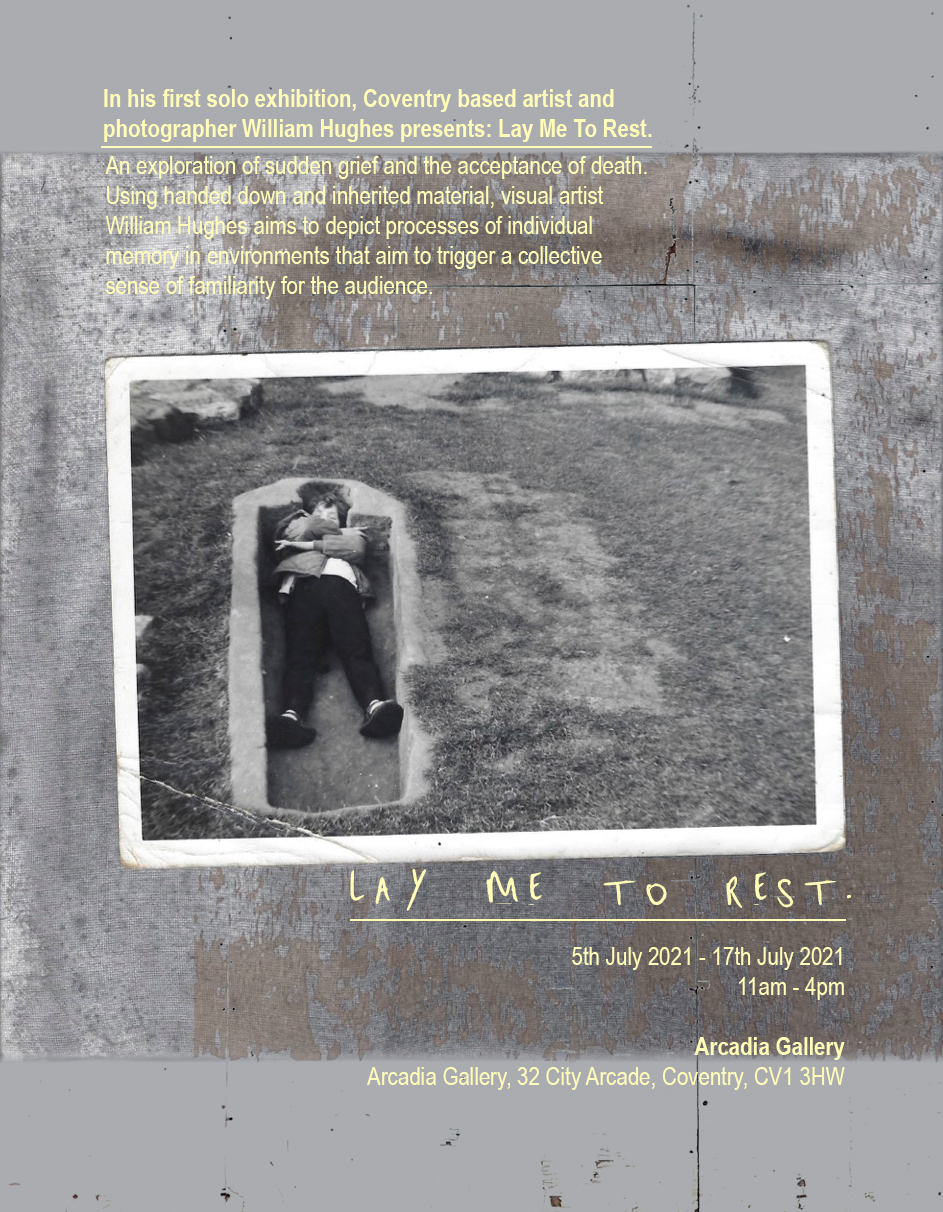 In his initial exhibition, Coventry based contemporary artist and photographer William Hughes exhibits Lay Me To Rest, a somewhat collaborative exhibition, exploring memory, sudden grief and the acceptance of death. Heavily inspired by his family and the Robert Morris quote: "Memory is a delay. Memory is a fragment. Memory is of the body that passed. Memory is the trace of a wave goodbye made with a slightly clenched fist", William's multi – media approach to working invites the audience to explore emotion and the abstract sense of fading or aging subconsciousness.
Lay Me To Rest is a collaborative body of work, using inherited material and photographs taken or archived by his grandparents exhibited alongside an emotive response by himself. The use of these materials exclusively, allows the work to explore memory, its importance as a time's sake, or moments of absolute clarity in an individual sense. Hughes suggests that his studio and remembering are arguably the same thing, a constant practice of creation and reworking.
Lay Me To Rest questions, How do we read memories? Hughes' practice seeks to explore processes of memory and remembering, reflecting and drawing ideas from nostalgic material from his family. Working with multimedia processes, he creates works of abstraction and suggestion set in spaces that trigger feelings of familiarity in the audience. The two week long exhibition will be curated to feel familiar, in domestic spaces mirroring those from his childhood. To what extent will we try to remember? And to what extent will we help someone remember?