Multiplicity of Us
July 27 @ 11:00 am

-

August 15 @ 5:00 pm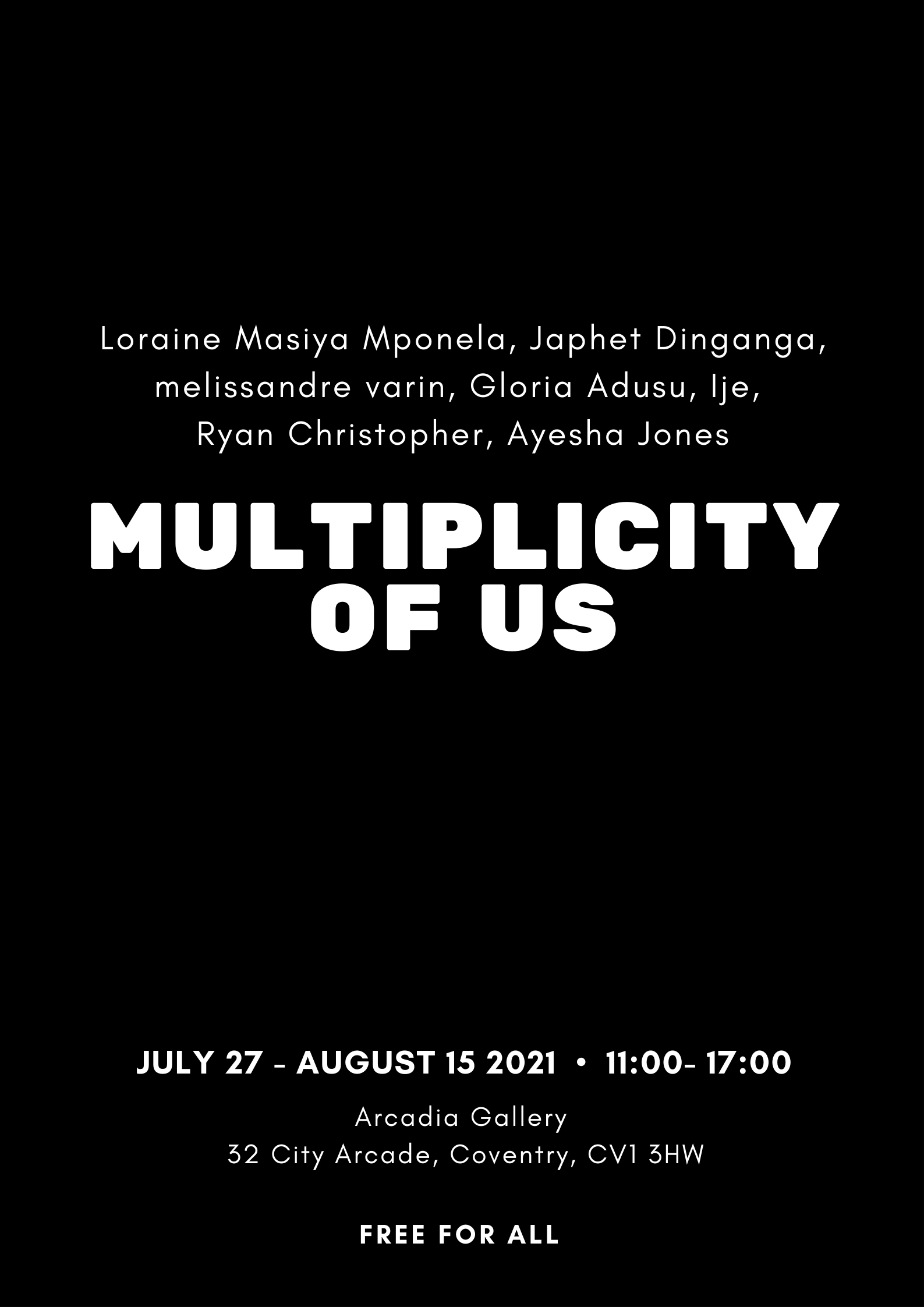 Open 27th July – 15th August
11am – 5pm
Arcadia Gallery
Featuring Loraine Masiya Mponela, Ije, Japhet Dinganga, Gloria Adusu, Ryan Christopher, Ayesha Jones, and melissandre varin.
Afro-descendant artists connected by Coventry present work collectively for the first time at Arcadia Gallery. Celebrating the infra-resonance of their labour, the exhibition echoes multiplicity, pluriversality, and commensality. This intervention is about abundance, love, solidarity, and justice, it is about the pleasure of being nearby one another and to allow our artworks to enter conversations on the frontline of diasporic revolutions.
The exhibition is self-organised by the artists involved as part of melissandre varin seasonal residencies with Coventry Artspace funded by Arts Council England, and Coventry City Council.