sorry we are close(d) – late opening
February 17 @ 8:00 pm

-

8:40 pm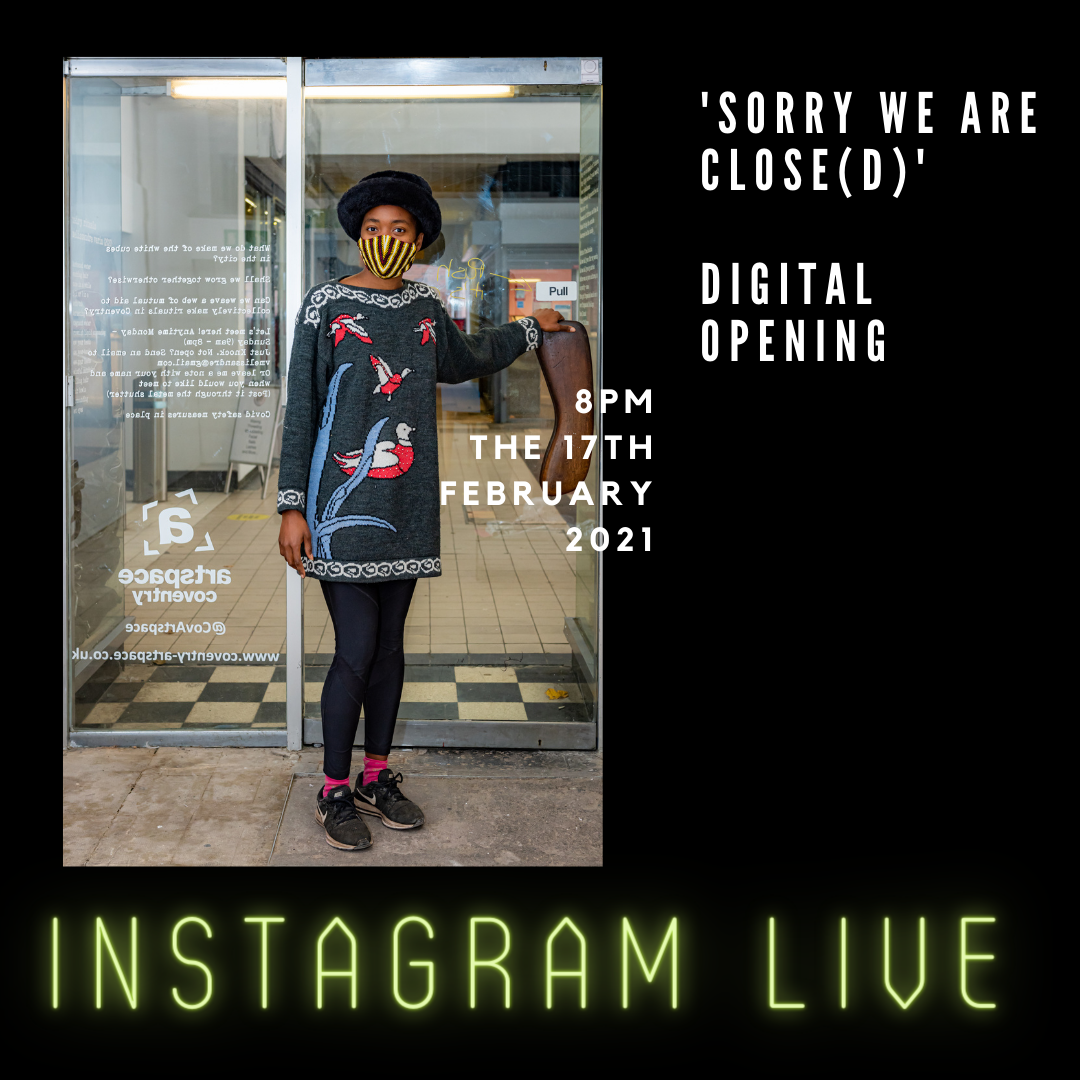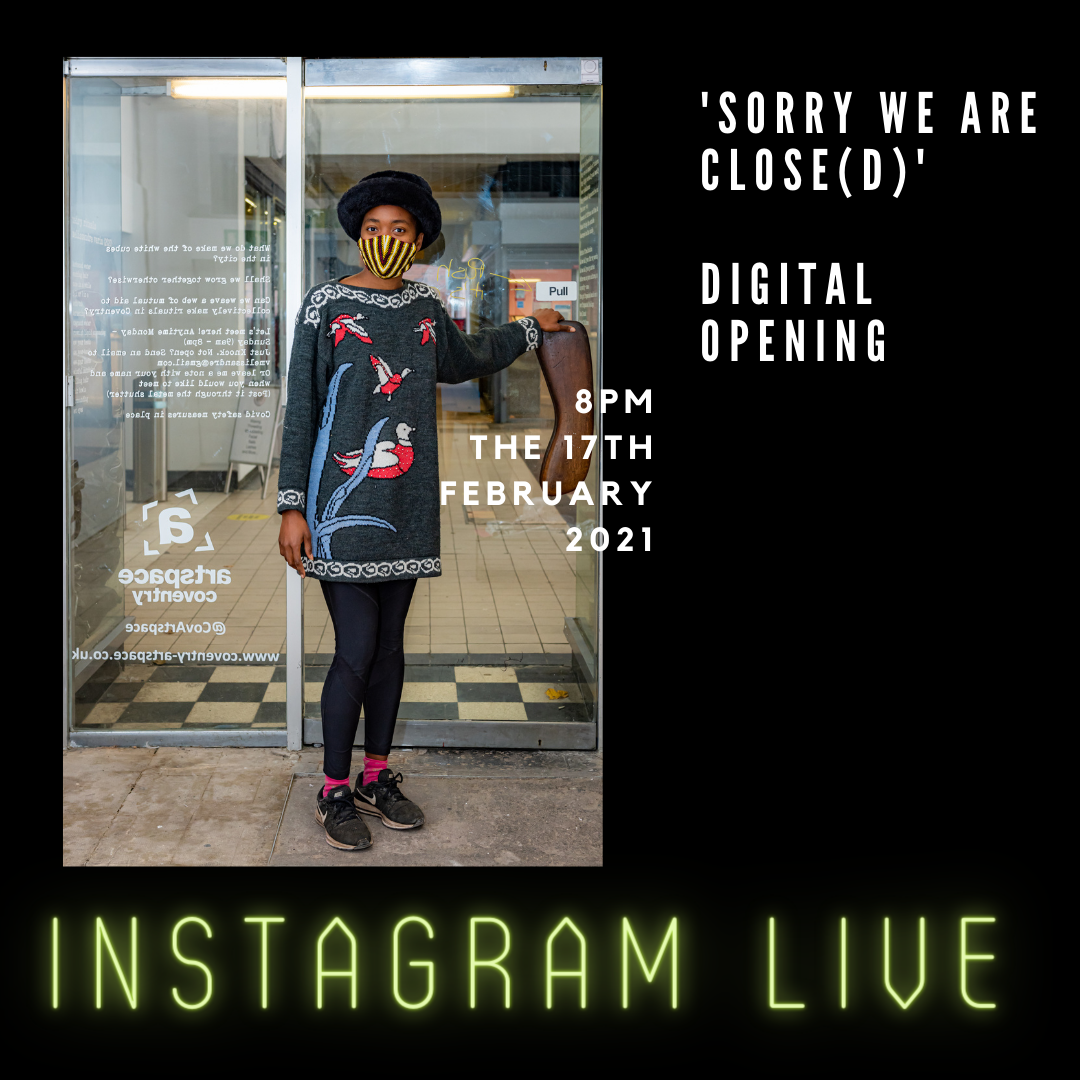 melissandre varin share their new installations via our Instagram LIVE to be experienced from the street as the venue remains closed. They invite us to experience their new show through their own gaze and gesture as they hold the smartphone guiding us through the installations. They mark the continuation of their work in the gallery with a reading of thoughts captured at the end of their Autumn Residency at Arcadia Gallery and make parallels with questions surrounding a never coming 'post-Covid', an ever awaited Afro revolution, and arts venues remaining closed.
Sorry we are close(d), a series of installations to be experienced from the street re-imagine a post-covid-19 afro futurity in the city exploring notions of consumption, closed art venues, and collective grief and healing. Levitating at the intersection of pain and love melissandre use the current context of a never coming 'post-Covid 19' and an ever awaited Afro revolution as starting points. They assemble embodied transitions felt in their flesh, navigating Other's ways to be in public space, to (r)evolve as Black/queer, and to process exile (forced and voluntarily) in time of global pandemic. Questions of solidarity, afro-futurity, racial capitalism, aesthetics and documentation intersect.
Project funded and supported by Coventry Artspace and Coventry Biennial.
Contact: residency@coventry-artspace.co.uk