Speedy Crits
November 10, 2021 @ 6:15 pm

-

7:15 pm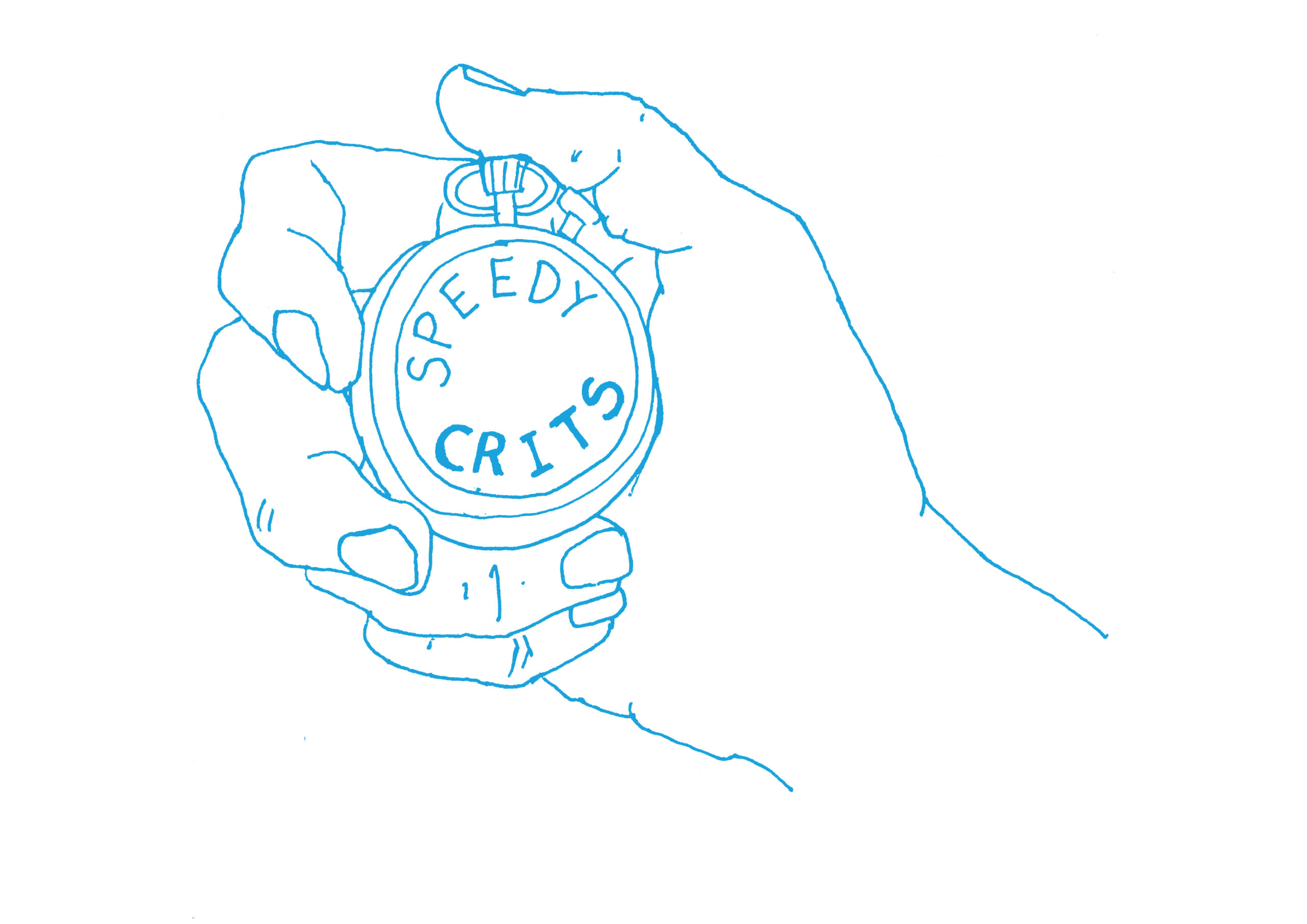 A great opportunity to 'talk art' with fellow artists. The Speedy Crits initiative was created in Lockdown by artist Helen Kilby Nelson.
Speedy Crits is an artist development initiative created by Helen Kilby Nelson and supported by Coventry Artspace.
Attendance at the event is free, but participants are asked to make a small donation towards costs if they are able to.
(Online event).
Book your tickets here…
https://www.eventbrite.co.uk/e/speedy-crits-tickets-170003887203
As a panel member, you will have the opportunity to engage in critical arts dialogue, meet new artists and grow your network. Previous participants who took part on the panel expressed how much they had missed the opportunity to 'talk art' with others.
Speedy Crits offers artists the opportunity to:- develop their practice – create new connections with peers – gain valuable feedback on work in progress from an established industry mentor and small panel of peers- engage in valuable discussion with peers who they may not otherwise have the opportunity to meet. It removes the requirement for an artist to have a studio space suitable for visitors, or to travel with their artwork.
Industry mentors for 2021/22 include John Yeadon – experienced artist and founder of the Coventry-Dresden Arts Exchange; Jane Ball – Assistant Professor at Coventry University School of Art & Design; Ryan Hughes – Founder & Artistic Director of Coventry Biennial of Contemporary Art, Sarah Shalgosky – Curator at The Mead Gallery, and Evgenia Golubeva – award winning script writer and animator with clients that include, Disney and Nick Jr.
The Speedy Crits format is straightforward:
The artists presenting work at the session will make available either an online folder of their work, a .pdf, or links to an online portfolio such as their website or Instagram, in advance of the session.
Access to the presenting artist's work is made available to the peer panel at least a week before the session. This gives all panel members an opportunity to familiarise themselves with the artist's work.
This gives everyone an opportunity to participate and allows sessions to be kept to one hour.