The Art of Engagement
September 5, 2018 @ 10:00 am

-

September 8, 2018 @ 1:00 pm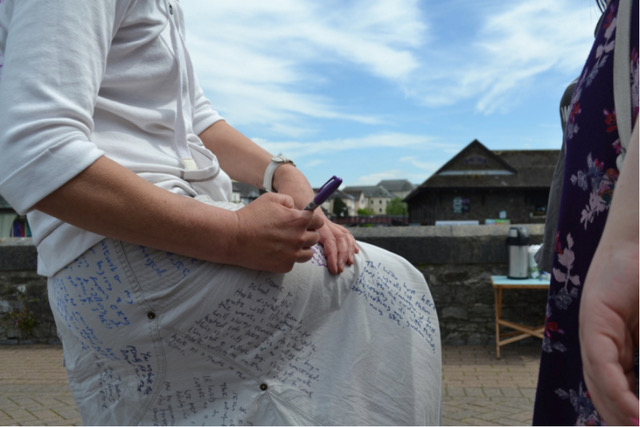 This short, creative and practical course will look at making art outside of the gallery which intervenes in people's lives. What baggage do we bring? Who is the audience?  What permissions do we seek? Are we motivated by aesthetics? Improvement? Relationship? Novelty? What are the power dynamics and how can we navigate them openly? Participants will look at a range of approaches, consider where they place their own practice, and experiment with stages of making work 'in situ'. Light-hearted and collaborative, the course is suitable for artists, producers and curators who have some experience of art-making with people in day-to-day situations (it doesn't need to be a lot!). The particular context that we will be working in is The Spon Spun Festival 2018. Participants should bring along an engagement idea they would like to test and explore, eg at the Spon Spun Summer Saturday on 8th September or on the Spon Arts & Heritage Trail on Saturday 15th September.
Tickets: £50 (£30 Concession)
This is a non-residential course.  The times are:
5 – 7 September 10am – 4.30pm
8 September 10am – 1pm
Venue: KoCo Community Resource Centre, 15 The Arches, Spon End, Coventry CV1 3JQ
Course Leader: Deborah Aguirre Jones
Deborah Aguirre Jones is half of Davis & Jones, an arts duo working with people to make art in and about their particular places. Being playful and absurd in everyday situations, conversations are started with strangers about our personal and social connections with public places. Familiar ideas, images, objects and activities are gathered and twisted to collectively produce artworks which are placed in situ to have a life of their own. Deborah largely works outdoors in public spaces, including a recent residency in a Palestinian gallery in East Jerusalem and a current project in villages along the Severn estuary.