The Coventry Rex – Work in Progress – Celia Johnson Artist Talk
June 8 @ 4:00 pm

-

5:00 pm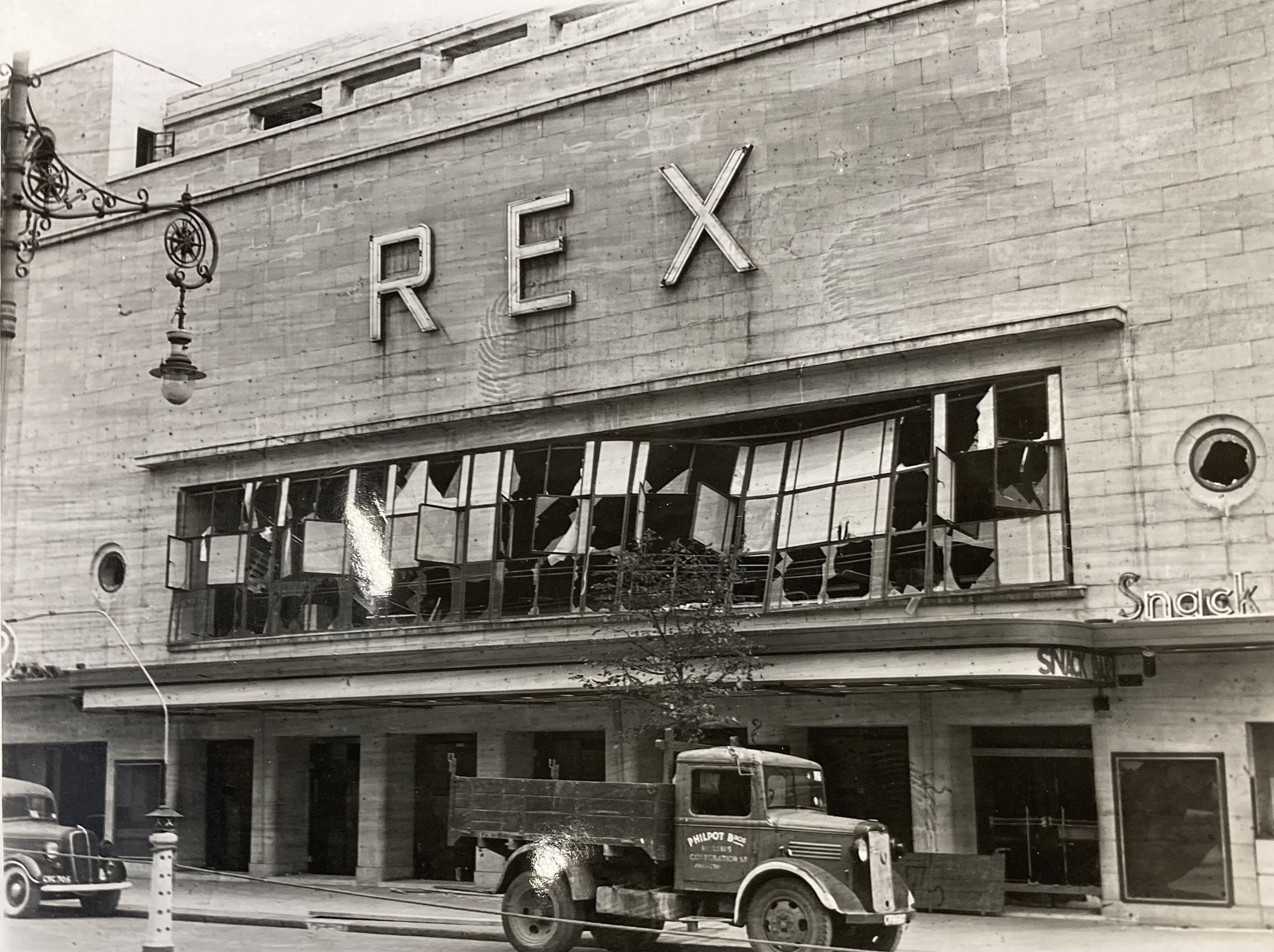 Celia will talk about why the Rex Cinema (built in 1937 then destroyed 3 years) was the subject matter for her Artist On My Street project.
The Rex cinema was built in 1937 in Coventry City Centre and destroyed 3 years later when it was bombed in 1940. One of the most sophisticated cinemas in the UK, its glamourous restaurant housed a huge tropical aviary that was built along 2 of its walls. The blast blew it apart but the next day 12 birds were found still on their perches among the rubble.
Celia says "I came across this story when I was working at the Herbert Museum Archives and have become fascinated by the history of the Rex and by the birds for whom the perch was safer than the sky. Informed by archival images and stories, and by the aviary in the Memorial Park, I've been making work that begins to explore ideas of control and freedom, and the reactivation of archival images.
The work that I showed for Artist On My Street about the Rex is the subject of my talk and will be discussed within the context of my art practice more generally."
This talk accompanies the Artist On My Street Exhibition (27 May – 11 June) at Arcadia Gallery, 32 City Arcade, Coventry CV1 3HW.
Funded by: Arts Council England & Coventry City of Culture Trust