Traces of Other(s) – melissandre varin Spring Residency
May 17 @ 10:00 am

-

June 6 @ 4:00 pm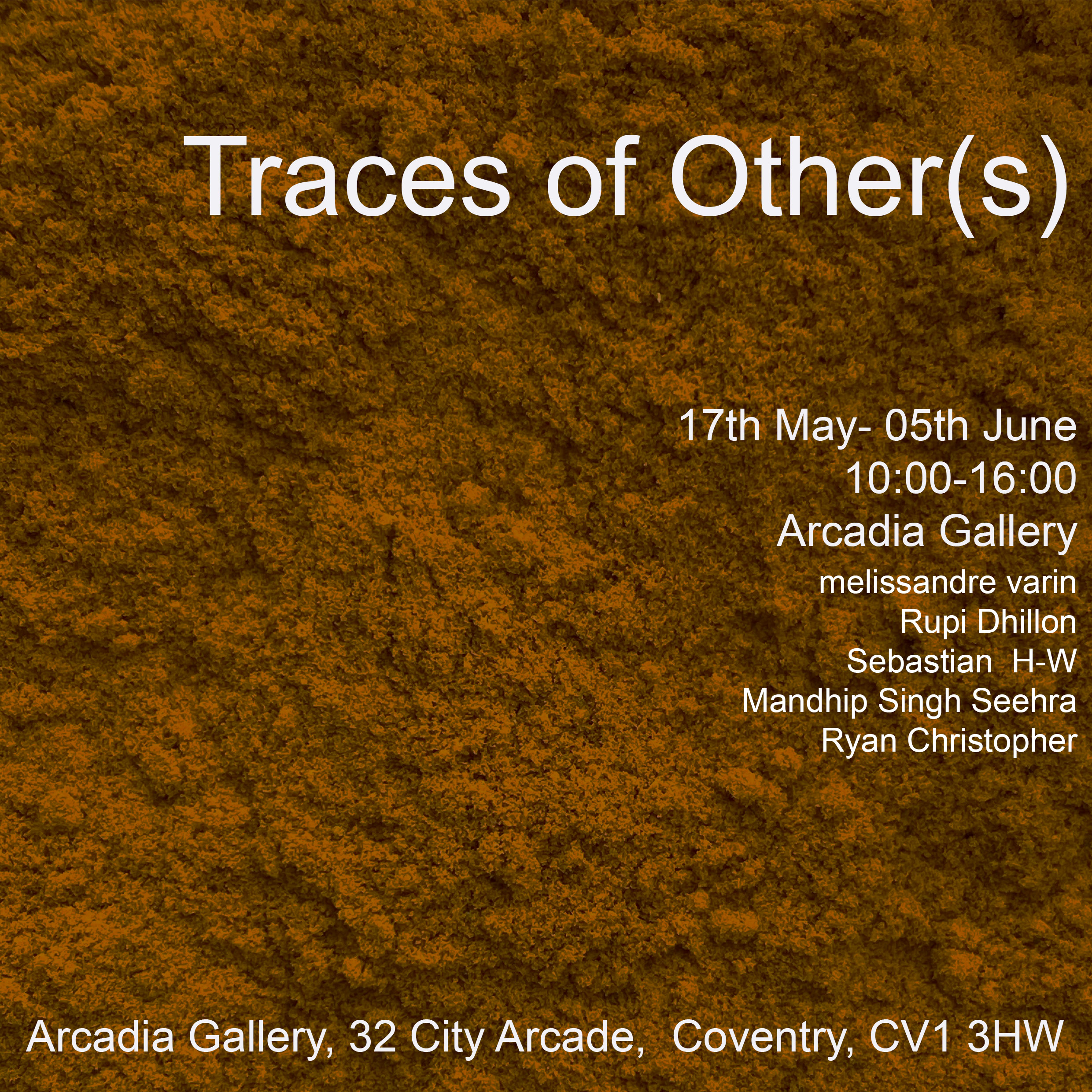 Open 10am – 4pm
For their Spring residency melissandre varin invite Ryan Christopher, Rupi Dhillon, Sebastian H-W, and Mandip Singh Seehra to intervene on/with the land commonly known as Arcadia Gallery.
investigating the backbone question pertaining to their seasonal residency with Coventry Artspace: how to grow collectively otherwise? This residency poetically resonates on Others' frequencies. The artists revolve as gatherers of gestures,  light-touch landworkers revealing details inscribed in the quotidian – practicing everyday refusal.
Artists and visitors engage in an experimental community research whose architecture/infrastructure is constantly in process/ in the making. They use what is at hand: each other (including the Earth/soil/ seeds…) and are in turn used as resources.
Expect speculative re-imagination of the present because Spring is a growing revolution.
Much love to collaborative artists, IRL and digital visitors, to the land/gallery for (de/re)forming essential parts of our conditions of co-creation. Our love is extended to visitor-contributors for their support, inspiration, and donations. 
Donations of seeds, seedlings, cuttings, top soil,  and other donations you can discuss with us via email: residency@coventry-artspace.co.uk . Donations are welcome with both hands. If you are into offerings/ bartering/ exchange find in us like-minded beings. The surplus of seeds collected, compost, materials and plants will be donated to Foleshill Community garden at the end of the intervention.
Mark your calendar with our 8pm Saturdays 'the party is over' programmation for performances, film sharing, and conversation. On the 22nd of May a seed and bath bomb workshop is taking place at Arcadia 10-4pm, and join in to draw in sand with us during the  residency – there will be plenty, plenty, plenty of food for thoughts catering for different dietary requirements.