Up all night, reading poetry: film screening
August 7 @ 7:30 pm

-

8:00 pm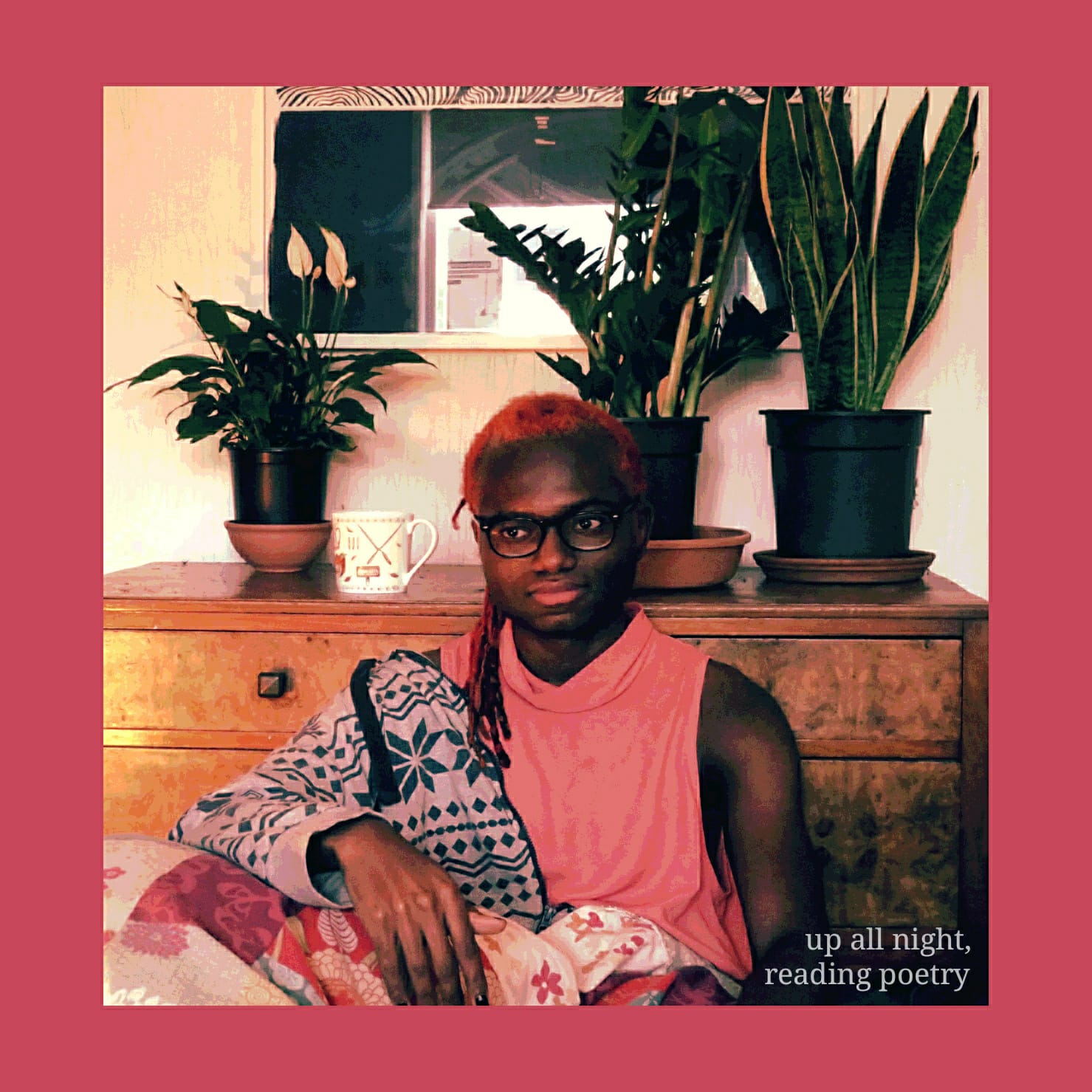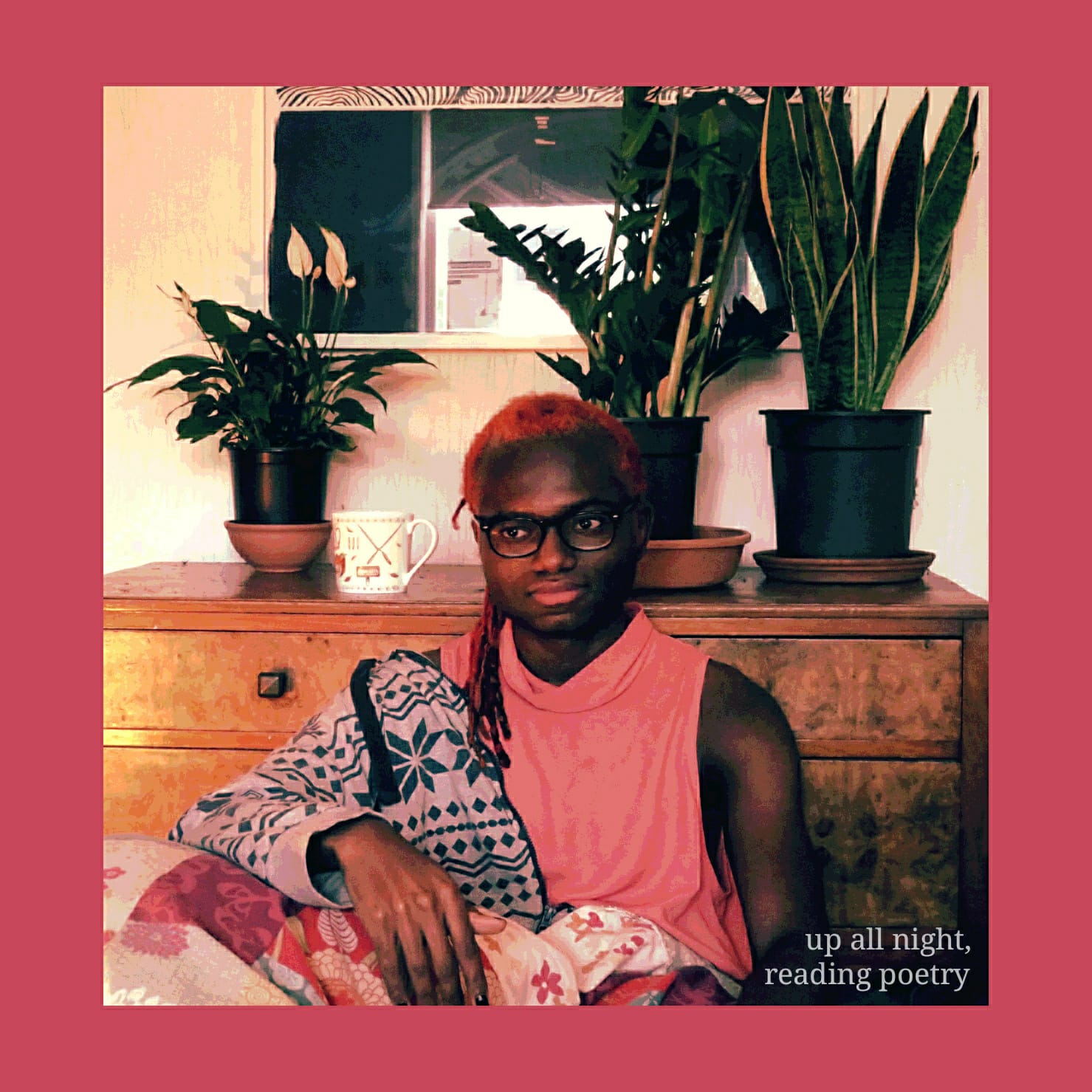 7:30 – 8:00pm
Saturday 7th August
Arcadia Gallery
'up all night, reading poetry' is a collection of music videos/poetry films based on Samiir's EP of the same name. The films, and the EP, present themselves as "spooky lofi hip-hop meets sleep-deprivation-induced spoken word ramblings".
Having consumed too much caffeine before bed, Samiir, our narrator and protagonist, navigates feelings of isolation, nostalgia, and dissociation, as he desperately tries to consolidate a sense of self, in order to finally get a wink of sleep.
short bio
Samiir Saunders (b. 1996 – he/they) is a queer, Black, mixed-media poet based in Birmingham, UK. Their work consists of digital poetry, spoken word, experimental hip-hop, and poetry films.
Samiir's artworks examine the tension between a desire to communicate authentically and the limitations of digital technology (and indeed, of language itself), whilst finding a space for playfulness and the acceptance of ambiguity.
Samiir's work has featured at galleries, festivals, and online spaces, including: The Joyous Thing II, SHOUT Festival, Fat Out Fest, no barking aRt Gallery, Channel 4 Random Acts, Eastside Projects, flat 8 Gallery, Supernormal Festival, Artefact Gallery, and Birmingham Open Media.