Welcome To My Bubble: making geo-located reciprocal soundwalks
January 30 @ 10:00 am

-

1:00 pm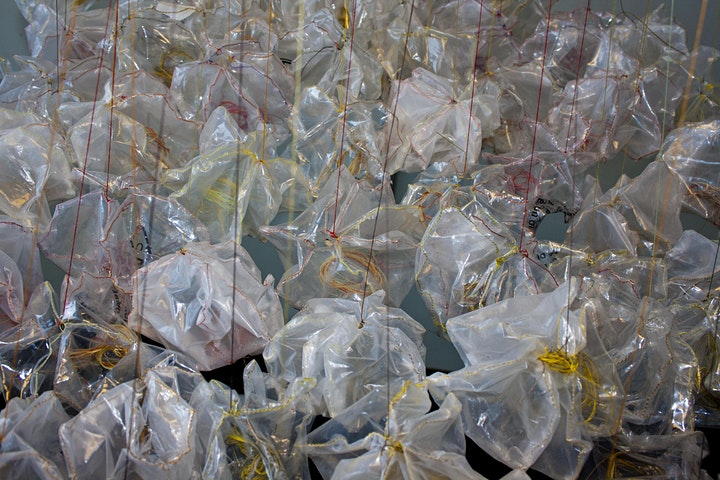 As part of her exhibition Library of Litter and Artspace Arcadia Gallery, artist Janet Tryner has designed an online workshop to share her learning around creating soundwalks using ECHOES, a free app and free creator website for making geo-located audio file 'bubbles'.
You will need to give your partner a location near you that you can get to and back from in five minutes. This will enable you to experiment freely and test amends to your program. It can be a park or pavement during your exercise time, or in your home. Wherever you choose, please be certain it does not include road traffic – we want you to be safe. Also, please be aware of social distancing and other pedestrians if you choose to use a public place.
To take part in the workshop using ECHOES you will need:
· A smart phone with fully charged battery
· Earphones
· Be signed up as a user on www.ECHOES.xyz
· 1 or more short audio file in .mp4 format, 30secs or less is fine
· For creation a laptop is easier than a phone / tablet, but it is possible on either
The workshop will have two Zoom sessions with time between sessions to experiment, and afterwards share your findings and open up to discussion drawing in other soundwalk making apps and accessibility issues.
If you want to take part and you don't have a partner, email mail@coventry-artspace.co.uk and Janet will try to match you with another participant. Please be aware that this depends on there being an available partner and means you will have to share your location with someone you may not know.
Sign up to this FREE workshop here.