The call out for the third round of Artist On My Street is now open. Closing date for applications Monday 31 January 2022
Over the course of Coventry's year as UK City of Culture Coventry Artspace will be administering 21 x £500 commissions for local artists to create work for Coventry communities. The selected artists will also receive development support to help them with creating the work and progressing their careers. The five local artists and community organisations that took part in the first round of commissions were: 
The Artist On My Street project was launched on 17 August 2021. It brings the work of locally based artists to Coventry neighbourhoods. In the first round five artists were selected to show their work in the windows and entrances of public buildings around the suburbs of Coventry, making their unique art visible and accessible to the public. See the work of the first round of Artist On My Street Artists
Via the audio App ECHOES, audiences can listen to the Artist On My Street artists and see the location of their work. Please use this link to access Echoes
Audiences are also encouraged to share their thoughts and feedback on social media and by using 
#artistonmystreet
ROUND 2 ARTISTS – showing work until 15 January 2022.
All of the work can be viewed over the Christmas holidays.
We're thrilled to announce the artists selected for Round 2, along with the venues where they will be exhibiting are as follows: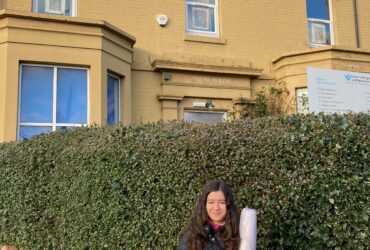 Bibi Asmahiel at the Refugee and Migrant Centre, Coventry
Bibi Ashamiel is a Dutch-born Ukrainian and Uzbek painter. Bibi moved to England in 2006 and from 16 years of age has been studying art. With her visual story-telling, she aims to communicate and inspire the viewer. The lives and hardships of refugees and migrants are central to Bibi's work, as are messages of hope, understanding and appreciating the world we live in.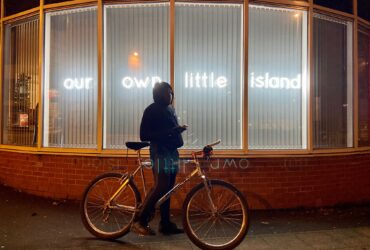 Daniel Pryde-Jarman & Jane Ball at the Starley Housing Co-operative, Vicroft Court
This artwork is a collaboration between artists Jane Ball and Daniel Pryde-Jarman that responds to the activist history of the Starley Road neighbourhood. It forms a tribute to the agency and determination of the residents who saved their street from demolition, and initiated the city's first self-managed housing cooperative, still surviving after 40 years.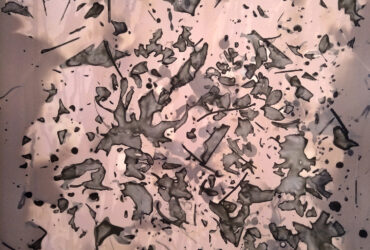 Caitriona Dunnett at the Ken Kenneth Community Centre, Stratford-Upon-Avon
Caitriona is an Irish artist based in the UK. She investigates memory and its subjective, personal and forgotten narratives through early photographic techniques. She is intrigued by the traces people leave behind, the paths they weave through time and the legacies attached to them.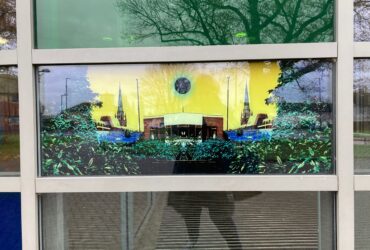 Tom Goodwin at the Moat House Leisure  and Neighbourhood Centre
Tom's work focuses on creating views of the future for the viewer to interpret in their own personal way by using a range of techniques and media to create futuristic landscapes or structures. Experimental Photography makes up a large amount of his practice merging both analogue film photography and digital post processing to achieve the final result.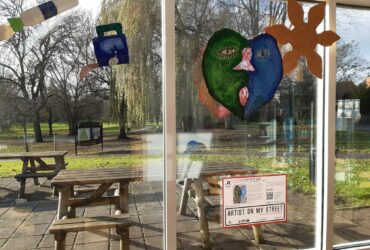 Kitty Kaur at the Bedworth Leisure Centre
Kitty is a Coventry based mixed-media visual artist, who loves to bring creativity and quirkiness to her work and life. Kitty works towards breaking down social barriers and uses her art practice to work with and include vulnerable groups in society; her aim is to give a voice to those who don't feel they have one, including herself.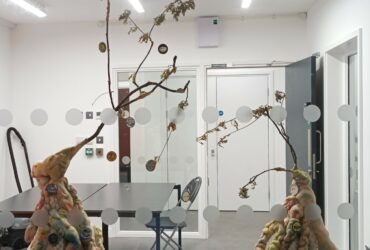 Indira Lakshmi at the Broad Street Hall, Foleshill
Indira's practice branches into soft sculpture, drawing, digital, audio and performance practices. The idea behind her commission for Artist On My Street is inspired by the various mythological 'world trees' which exist in cultures around the world. Indira was inspired by 'Asvattha' of the Indian subcontinent and its multifold attributes – longevity, connectivity and ultimately utopia.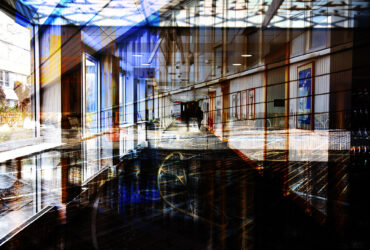 Madeleine Snowdon at the SYDNI Centre, Leamington Spa
Madeleine is a West Midlands based interdisciplinary artist working through a variety of mediums, including painting, digital media, photography and writing. Her work is interested in the memory of space, in local histories retold through architecture and traces found within urban environments.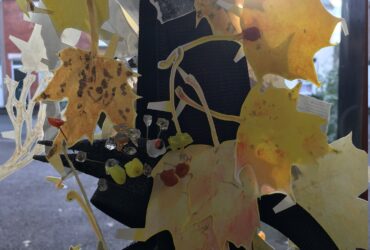 Janet Tryner at Crow Recycling, Hillfields
Janet Tryner is a contemporary artist based in Leamington Spa and Coventry who is interested in urban land. She makes art from objects she finds on the ground that seeks to make clearer other forms of life that live in human environments. She uses found objects to make her work in paper, printing and casting. She is particularly interested in patterns formed by interlinked insect, fungus and plant ecosystems.
Well done to all the above artists!
Their work will on display at their chosen venues from 8th December – 15th January
Artists will be featured on the Artspace website and audio recordings about the artwork will be shared on the Echoes audio app so that visitors can find out more about them and their practice. The work will be professionally photographed and promoted through Coventry Artspace and Coventry City of Culture Trust social media channels.