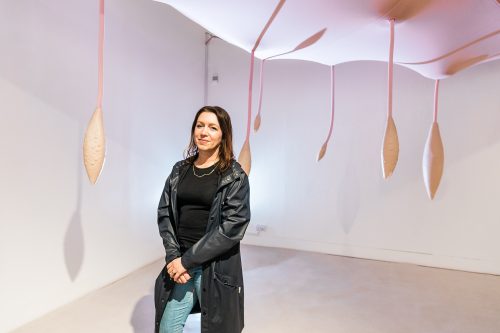 Halina Dominska is a nationally exhibiting contemporary artist, creating human scale 'Living' sculptural installations with an absence of visible signs of technology. Living and working in the West Midlands, Halina is a Visual Arts graduate from Birmingham School of Art (2016) and a New Art West Midlands 2017 Award Winner. Halina's recent work 'Bound to' has also recently been long-listed for the Lumen Prize in the 3D/Interactive category, selected from 700 entrants globally!
Halina says; "The invisible presence of how we sense and connect with the world is what drives my practice. I create 'living' sculptural installations which invite the audience to play with their senses. Experiential in nature, my work plays out sensory non-verbal languages in response to your presence. I intend to make visible, thresholds between all life, seeking answers through intuitive processes and research. In morphing and crossing these boundaries there becomes an indistinctness between all life.
(Image credit: Ferens Art Gallery, Hull Museums)
I've recently been part of a nationally touring exhibition called 'Is This Planet Earth? curated by Angela Kingston, which saw 'Bound to' exhibited alongside internationally acclaimed artists work. It is the experiences and memories created with visitors that stay with me. An invigilator explained a regular young visitor with autism spoke to her for the first time in eight years about his experience interacting with 'Bound to'."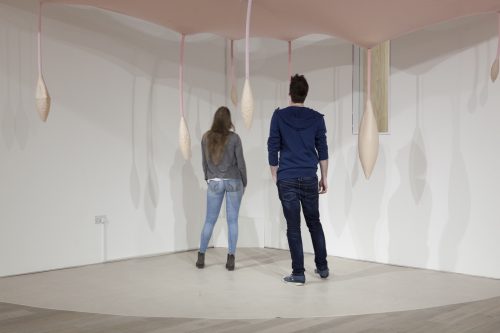 You can now vote for Halina's work 'Bound to' in the Peoples Choice Award for the Luman Prize!
Show your support and click here. 
(Right image credit: Dewi Lloyd)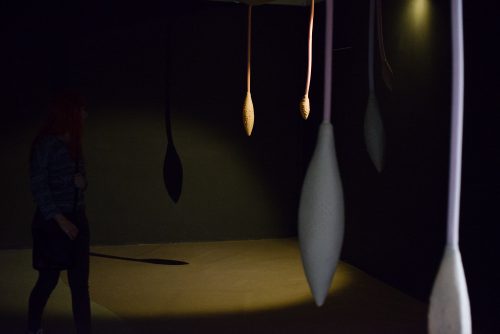 (Image credit: Marcin Sz)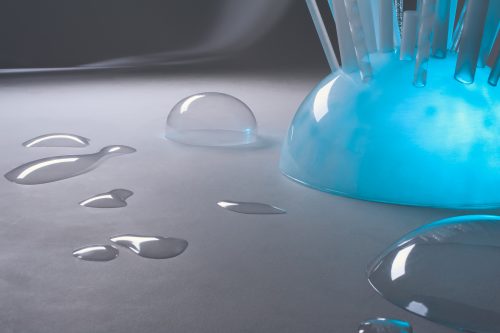 (Image credit: Ed Tritton)