A warm thank you to the inspirational older women who have created BACKBONE!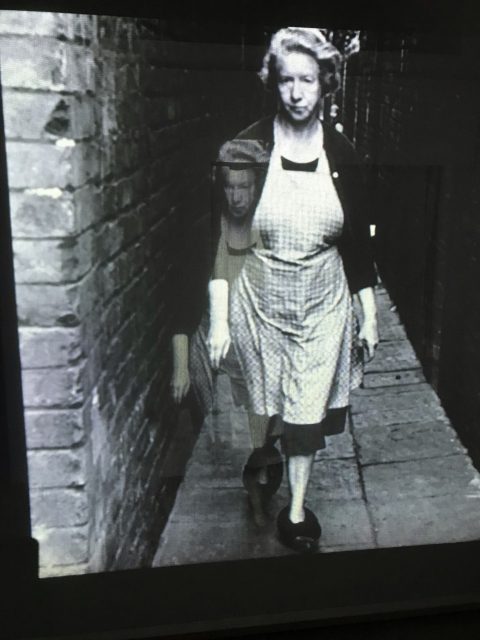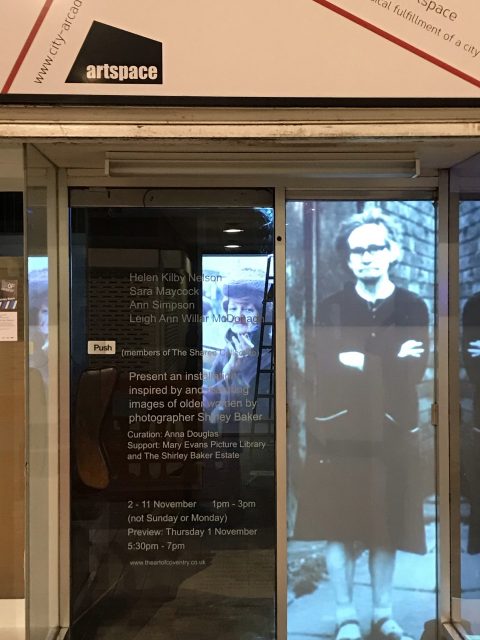 Last week it was our great pleasure to support an Art of Curation project at Arcadia Gallery.  This is the final artwork shown to support The Art of Coventry Programme.  Curator and project leader Anna Douglas told us, "We started last Thursday with 172 photographs of older women by North West photographer #ShirleyBaker (1932-2014), sifted this down to 88 within the first day, then the real painful decisions had to be made….what would emerge from working in response to this 'archive' of inspirational bygone women?
Amazingly, given our rapid prototyping (just three days to turn round an exhibition), last Saturday four members of The Shared Collective (Helen, Ann, Leigh Anne, and Sara) narrowed the field of photographs down to 15 then 5. And, then in a spark of inspiration 'Backbone' had found its form."
Join us this evening (1 Nov)  at Artspace Arcadia Gallery to immerse yourself in this sensuous installation that celebrates older women everywhere in the world!
Photographs by Helen Kilby-Nelson
Backbone is made possible by the kind permission of The Shirley Baker Estate and the Mary Evans Picture Library.  It is the fourth and final art work of The Art of Coventry programme, which was developed and delivered by Coventry Artspace May-Nov 2018, with the generous support of Coventry City Council, Arts Council England, Coventry University and New Art West Midlands