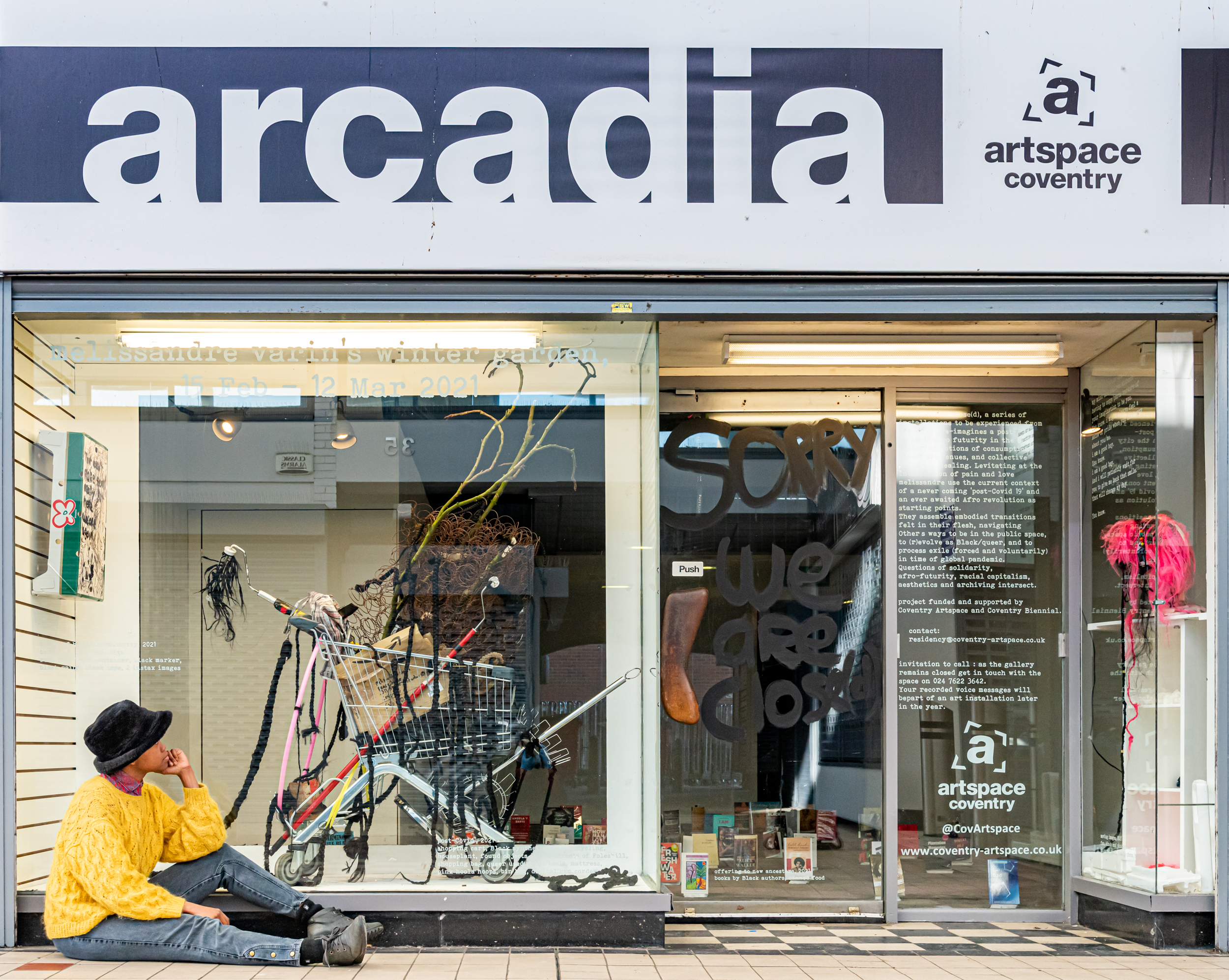 Photography by: Mandip Singh Seehra LRPS @surreal7 @mycoventry2021
☎️Share your contribution for an IRL offering in the form of an art installation later in the year @CovArtspace ☎️
Excited to get in touch with you thanks to the answer machine of Arcadia Gallery gathering bits of us and keeping on transforming art spaces while they remain closed.
The installation that melissandre varin is preparing with Arcadia Gallery aims at giving space to collective transformation of body, space, and things in a pleasurable manner. Insisting on absorbing, digesting, and growing critical kinships with discarded body, space, and thing. The idea has developed from the joy collected from being in presence with gallery visitors last Autumn and the frustration of losing touch with beings transforming the gallery space. 
This initiative is coming from a place of incandescent love, interested in the ways we can create, celebrate, and contribute – in/with space – even while we maintain distance and art spaces remain closed. Let us learn multiple ways to feel each other better through the archiving, transformation, preservation, and cross-pollination of us – via an art installation.
Ongoing conversations over months have allowed us to think about ways to get in touch with each other (including space) in a gentle and non extractive manner. We are inviting beings from all routes of life to submit sound of their environment, voicenotes, music (any bits of you is relevant), comments, and responses relating to the wider themes in the current exhibition revolving around consumption, personal testimonies, Blackness, queer ways of being, collective grief and healing, and urban ritual.
Please share your contributions after the tone by dialing: +004424 7622 3642.
Messages could include:
anything you would like to share with the art space (name of songs to be played in the space, comments on the on-going exhibition, your thoughts on what/who should be included, your ideas to spice up the programmation, sounds from your environment, bits of you in any shape or form).
currently on at Arcadia Gallery (10AM – 4PM – Monday-Saturday):
Sorry we are close(d), a series of installations to be experienced from the street re-imagines a post-covid-19 afro futurity in the city exploring notions of consumption, closed art venues, and collective grief and healing. They assemble embodied transitions felt in their flesh, navigating Other's ways to be in the public space, to (r)evolve as Black/queer, and to process exile (forced and voluntarily) in time of global pandemic. Questions of solidarity, afro-futurity, racial capitalism, aesthetics and archiving intersect.