Sophie Clausen worked with Coventry Artspace during Coventry's year as UK City of Culture as our Lead Producer. Her wealth of talent and skills saw us through the Artist on My Street Project and the roll out of the Artist Development Programme, both of which were a great success. It was a delight working with Sophie for this year, and we were sad to say good bye as she moves on to her next new venture.
We wish her all the best for the future!
Here's Sophie's account of her year working with us…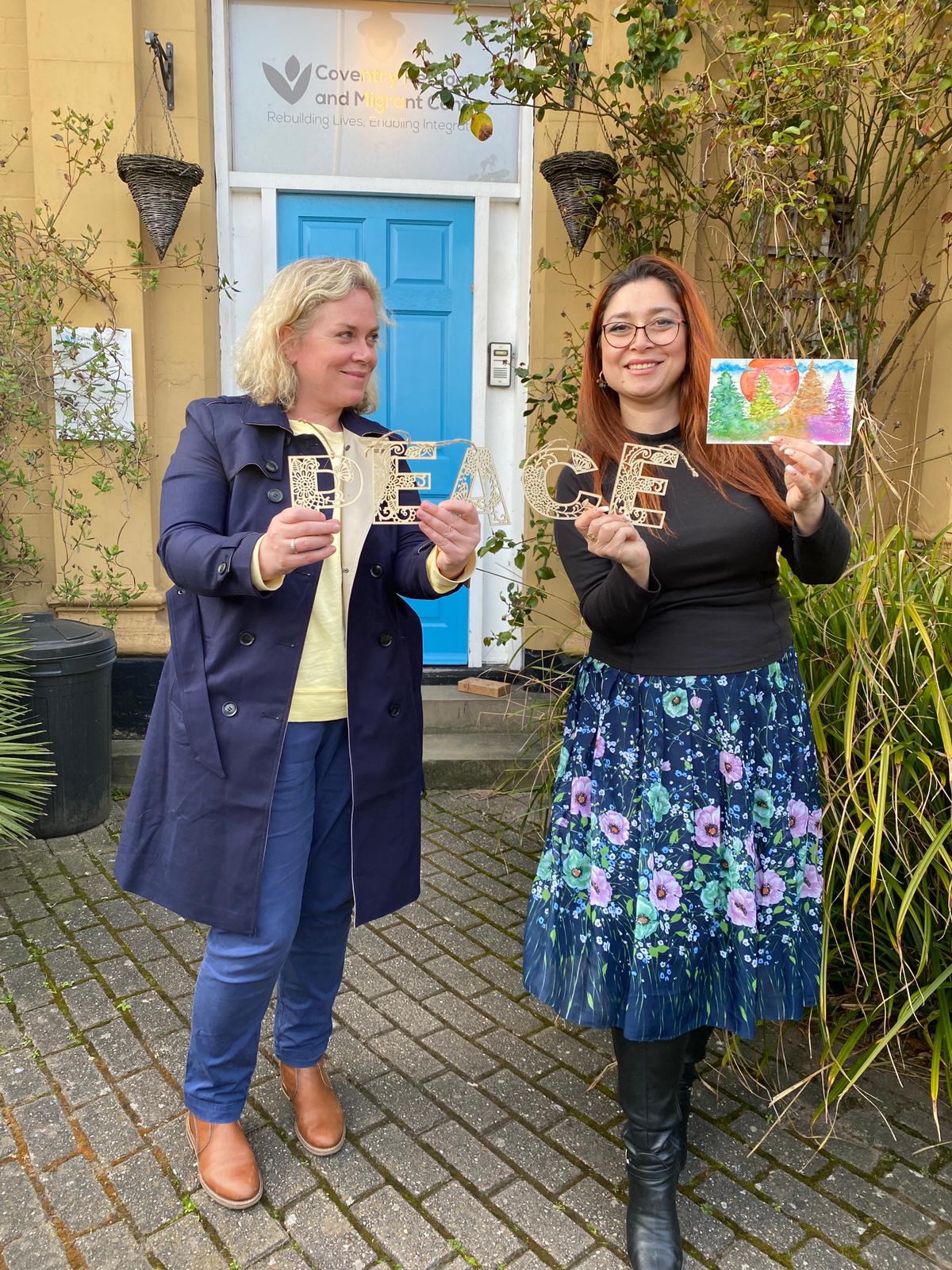 "Not one day is the same at Coventry Artspace. If Artspace was a painting it would look something like this: splashes of red, streaks of blue, unusual shapes and various shades of green, yellow and orange. Grey, purple, black in there too. And white. It would be a busy and vivid abstract painting with traces of all colours. What's more, it would have been painted by different artists, each with their own approach, sharing the excitement of creating.
If Artspace was an installation, a sculpture, an audio piece, a video, a performance piece, or anything else, it would most likely share the quality of the painting. It would be all immersive, multi-sensual, multifaceted. Above all it would be interesting. It would draw people to it, and make them play and engage with it.
My year with Coventry Artspace in the role of Lead Producer during Coventry City of Culture (2021/2022) was extraordinary. It felt like being inside such an art piece, living and breathing the colours and the vivacity. I worked with a great number of artists, and they were truly great. I also worked with many others, technicians, curators, administrators, venue managers, course leaders – all experts in their field. The wealth of skill and talent I came across is inspiring and humbling.
For me, the highlight of the year was working on Artist On My Street and turning the project into an exhibition. This could not have happened without the enthusiasm and help from the artists involved in the project, as well as help from technicians and fellow colleagues at Artspace. It was an unforgettable experience seeing so many people gathered for the exhibition launch at Arcadia Gallery – a collective feeling of achievement and fulfilment in the air.
Throughout my time at Coventry Artspace, Arcadia Gallery showcased some truly amazing and authentic exhibitions; many of them co-curated by groups of artists. The Art of Curation courses, where the participants learned about collections, research, curation and organising exhibitions, resulted in a series of magnificent group shows. One that stood out for me was Traversing, an exhibition put together in a few weeks by five artists. Although their art was all very different (a video installation, a floor game, an illustrated banner, paintings and a light projection piece) it synced beyond all expectation and came together as if it had been planned for a year. This exhibition ought to be at the Tate!
If I take one thing away with me, it's this: the importance of perseverance. The knowledge that perseverance works – in art, in writing, in curating, in anything. Even if it's underpaid, undervalued, difficult or challenging. Every person I met via Coventry Artspace – or via Shoot Festival, Coventry Biennial, Photo Miners, OutsideIn, Ludic Rooms, Talking Birds and various community venues – had it: the passion, devotion, dedication, the sparkle in their eye. The drive to keep going despite difficult circumstances.
But I won't take just one thing away with me. I'll take a billion things: new experiences, impressions, ideas, skills, insights, contacts and friendships. And here I am, in my studio, making a new series of paintings. With colours and shapes I never used before."
Sophie Clausen, July 2022