Our graduate artists-in-residence Helen Nelson and Adam Neal are settling well into their studios, and it's great to see loads of ideas sharing and dialogue surrounding socially engaged practice that they both explore.
Both artists have delved deeper into the themes and issues that their work reflects, and shared with us a deeper insight into their creative practice: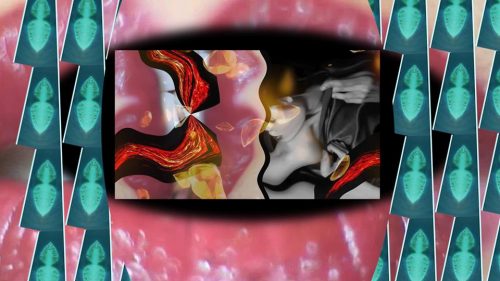 Helen; "My practice is interdisciplinary, with an interest in socially engaged art practices, society, community and collaboration. I explore the layers of information and misinformation that become buried, dug-up and regurgitated within the digital world and disseminated across various media. I explore this through a practice as research based art practice which also informs text, photography, moving image, voice, music and installation. I am co-founder of an artist led peer to peer support group in Leamington Spa and the founder of a tenants' action group in Stratford upon Avon.
My work is driven by anger and frustration, a dissatisfaction resulting from social and political inequality within Western culture and a desire to facilitate change. A culture immersed in consumerism, perfection, power and status. Why has society fractured, why are all forms of inequality still so prevalent? Why do we behave as we do?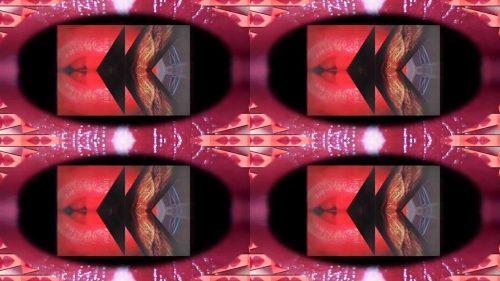 What is the impact of contemporary culture on society, on individuals? What is this in-between world that we live in, the fissure where the real and not real collide? Previous work has explored self-identity in-between two worlds, the real and the virtual; and mediated sexuality disseminated across the digital world and how it infiltrates the real world. These works have led to my current and ongoing exploration and dialogue of the hierarchy of housing and perceptions of social housing residents.
During my residency with Coventry Artspace I am proposing a body of work that has been informed by my practice and research over the last two years, to further explore mediated hierarchies within a consumerist society. I want to explore how the marketing of lifestyles, through various forms of media reinforces the division between different demographics within society. Through my work with the tenants' action group and proposed research in the Spon End community and organisations in Coventry I hope to encourage dialogue, facilitate opportunities and produce a body of work that comes from the heart of contemporary society. I feel a particular connection to Stratford upon Avon where I grew up and Spon End in Coventry where my Grandfather was born, the courts where he lived now the ringroad around the city."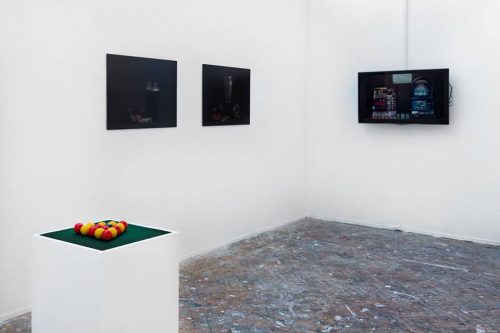 Adam; "My work is inspired and informed by my surroundings. Having spent my formative years living in the residential area of Northfield, Birmingham, I have witnessed first hand the changing face of industry and social class categories within the U.K.
The intricacies of my surroundings have manifested themselves within my practice. Growing up in a traditional 'working-class' family, I have witnessed the change within the culture and how the 'working-class' has adapted to contemporary societal changes.
My practice revolves around issues of social class, nostalgia and loss. I appropriate key epochs from British History, and ephemera from traditional 'working-class' environment. These elements act as a vehicle for my practice, allowing me to generate work about the social, from within it.
In order to visualise my concepts I work predominately with photography, film and sound. Digital processes allow me to appropriate and translate ephemeral objects and events present within these social spaces, in turn allowing me to re-present them in exhibition spaces. Translating specific cultural objects through digital artistic processes begins to highlight the importance and presence of the objects, while simultaneously commenting on how contemporary technological changes have altered 'working-class' communities.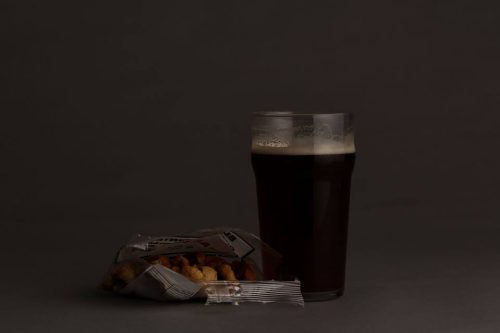 The foundations of my practical work stem both my communal relationships and contextual research into Lucy Lippard's theory of the 'Dematerialization of the Art Object', and how this can be applied to aspects of Socially Engaged Practice. Through my research I have forged a connection between my upbringing, family history, and formal art education and how this is forcing me to question what is meant by the term Socially Engaged Practice."
We can't wait to see how their work will evolve over the coming year!