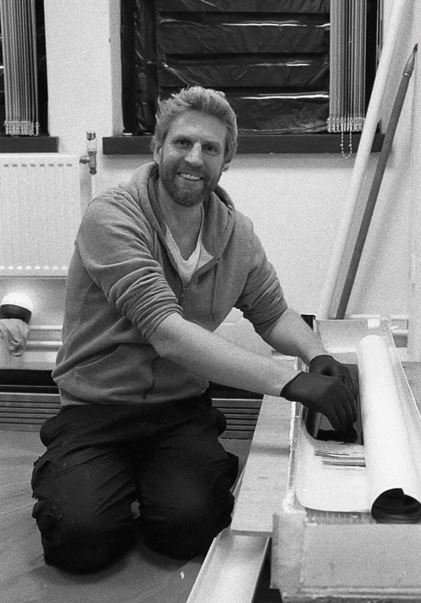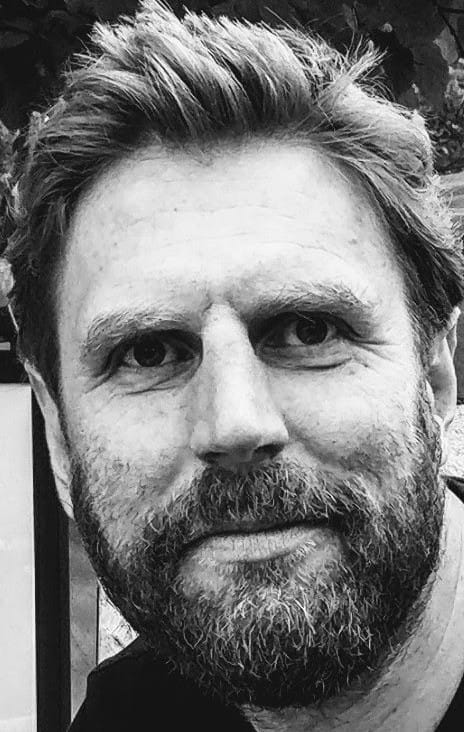 Like us at Coventry Artspace, many people in Coventry and Warwickshire's artist community were shocked and deeply saddened when 12 months ago talented local photographer John Whitmore died suddenly in his sleep at the age of just 44. At the time Tara Rutledge, another talented local artist and good friend of John's, was working with him on a collaborative project idea. Devastated at the loss of her friend, when Tara was successful with her application for the 3rd round of our Artist On My Street project last year, she created a stunning installation for the window of Langar Aid House in Spon End, celebrating his work. Tara decided to generously donate all of her commission money to Langar Aid to help raise awareness of the charity and the amazing work they are doing to ensure that homeless and disadvantaged people in Coventry are fed.
Here Tara reflects on John, his work and the commission.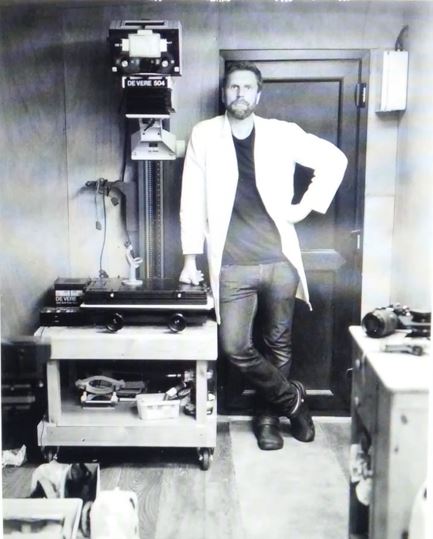 "John was an incredibly talented artist and renowned through his work across the city. I saw the Artist On My Street Commissions as the perfect opportunity to showcase the legacy he left behind, and to help his work reach new audiences. John's photography was inspired by ever-changing environments and the impact that humans have on them. He worked mainly with analogue photography and built himself a dark room at the end of his garden (The Dark Shed). He took many photos of Coventry, documenting the changing urban scenery and regeneration process. The dark room process itself was an important aspect to him in the creation of his work, as it gave him a physical connection to the images he was creating.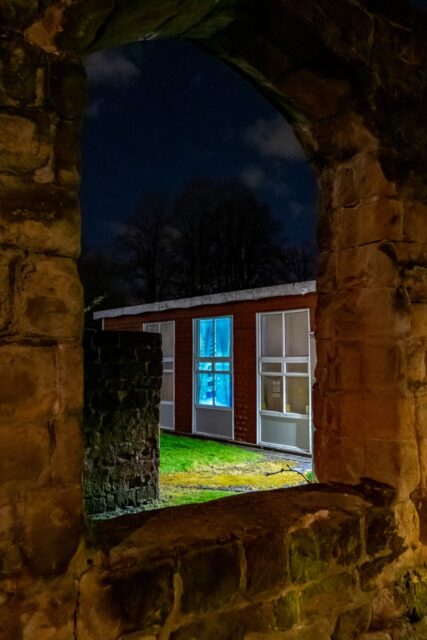 Langar Aid House is located in Spon End, an area that John was well connected to, and an area that really gives you a sense of the passage of time, as old landmarks are scattered amongst the new. Langar Aid is a community group that is doing lots of amazing work in the city, so I was thrilled to be paired with them and I know that John would have really loved supporting what they do.
John was extremely generous with his time and loved working with different community groups. He did a lot of volunteering work with a number of charities and organisations based around Spon End, so I was really pleased to be displaying his work in an area that he had such a strong connection with.
I chose to curate a selection of photos from John's "Keep Out" collection, which capture images of places that you no longer see in the city centre, such as the iconic glass escalator and Coventry Point. The reason that I wanted to share these images is to get across to people the importance of capturing and documenting the city that we live in. Everyone loves to see photos of landmarks that are no longer there. Things that we miss, or things we may not have had the opportunity to see. I want to encourage people to get out there and document Coventry as much as they can, because it's such a fast changing city.
This project has really helped to develop my curatorial skills. Helping me consider the practicalities of installing, the limitations of budget and time scales and reflect on the importance of tangible connection between public art and the local community."
Langar Aid currently feed the homeless and support local food banks, and are currently looking for volunteers to help. You can visit the home or express your interest in helping out via the website https://langaraid.org/
Images of Tara's installation by Mandip Singh Seehra