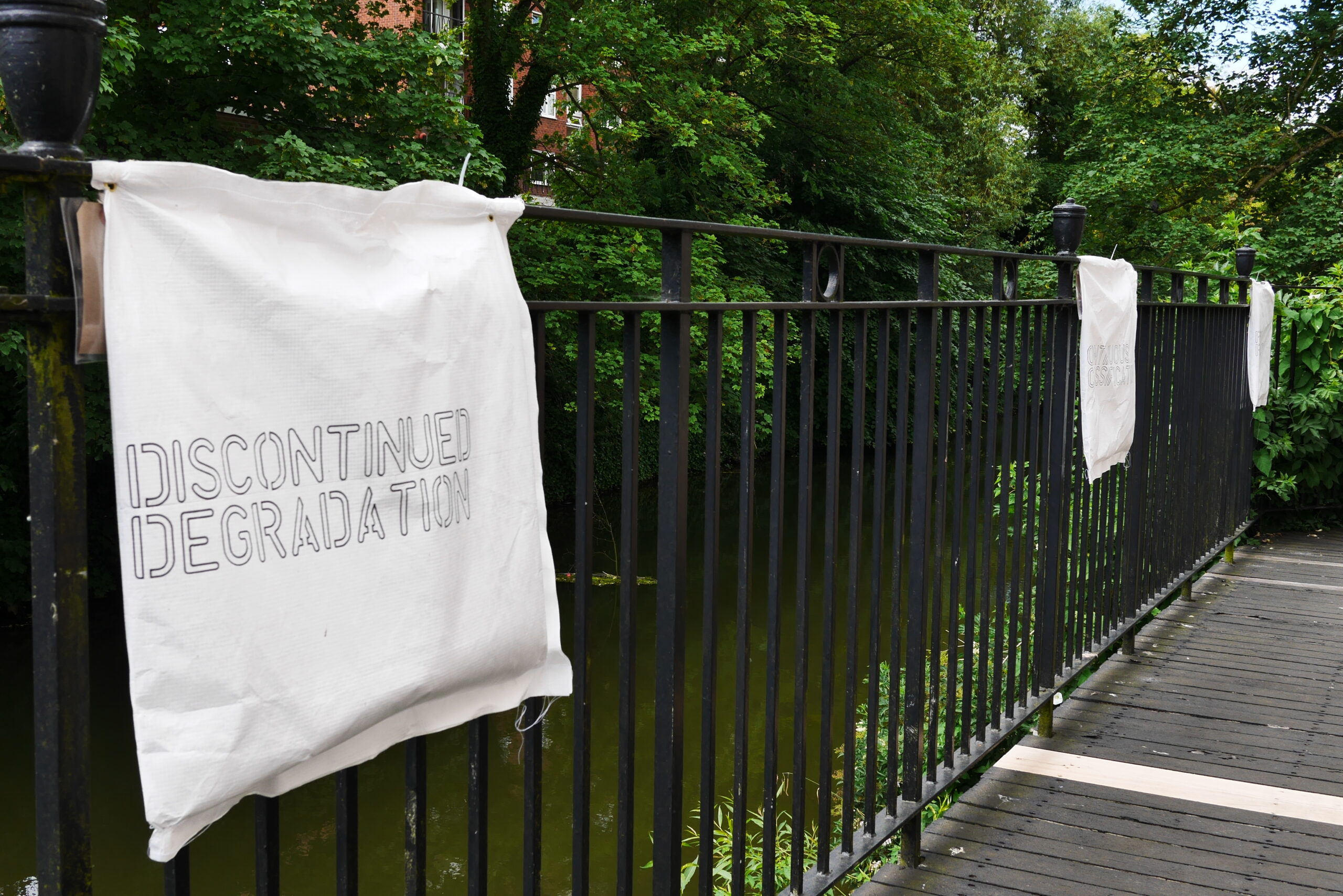 We are thrilled to announce that Tammy Woodrow has been selected for The Utility Room Commission, so Tammy will be creating a piece of work to display in this new art space at Coventry Empire. 
The Utility Room is for flexible working, meeting and other activities related to the development of artistic practice in the city, and is designed to encourage artists to self-organise.
The Utility Room was launched on the 8th October on the opening of the 2021 Coventry Biennial, during the opening of the exhibition HOUSE at The Hyper-Lab, Coventry Empire.
About the Artist 
Tammy Woodrow describes herself as an investigative visual artist who explores site-specific sculptures and installations. She has exhibited her work across the country. Through her practice, Tammy aims to achieve an open dialogue with the public, through materiality and exchange of thoughts.
In her proposal, Tammy explained that for her commission, she would like to create an architectural, ephemeral see-through focal point for the space. This will allow room-users to mentally escape, day-dream and think outside-the-box-during meetings.
Tammy was thrilled when she found she had been selected;
"I feel very honored to have been selected for this exciting commission. It's great to be part of Coventry's conceptual art history and to leave a bit of my own legacy with the help of the Biennial. 
The Art & Language movement has always been a source of inspiration to me. I hope my tribute to those groundbreaking artists will remind other artists who will be using this room of where it all started and that they also can be the makers of pioneering art."
When asked about why Tammy was selected for the commission, Mindy Chillery, Executive Director of Coventry Artspace said;
"There was stiff competition for this commission, but in the end we just loved Tammy's idea – it speaks directly to the space as well as one of the 2021 Biennial themes – the Art and Language movement. I think it will make everyone who uses the room smile and contemplate – what better stimulation for an artists' room!"
Ryan Hughes, Artist Director of Coventry Biennial commented;
"We worked with Tammy on the first Coventry Biennial back in 2017 and are delighted to be working with her again. Her proposal highlights her comedic yet rigorously researched approach to making art, the piece will not only support the use of Coventry Artspace's Utility Room but also speaks to ideas around homes and housing that are being explored throughout the inaugural show in The Hyper-Lab." 
You can find out more about House here: https://www.coventrybiennial.com/exhibitions/house/