Mongrel Works by Mary Partridge and Tammy Woodrow
June 15 @ 12:00 am

-

June 25 @ 4:00 pm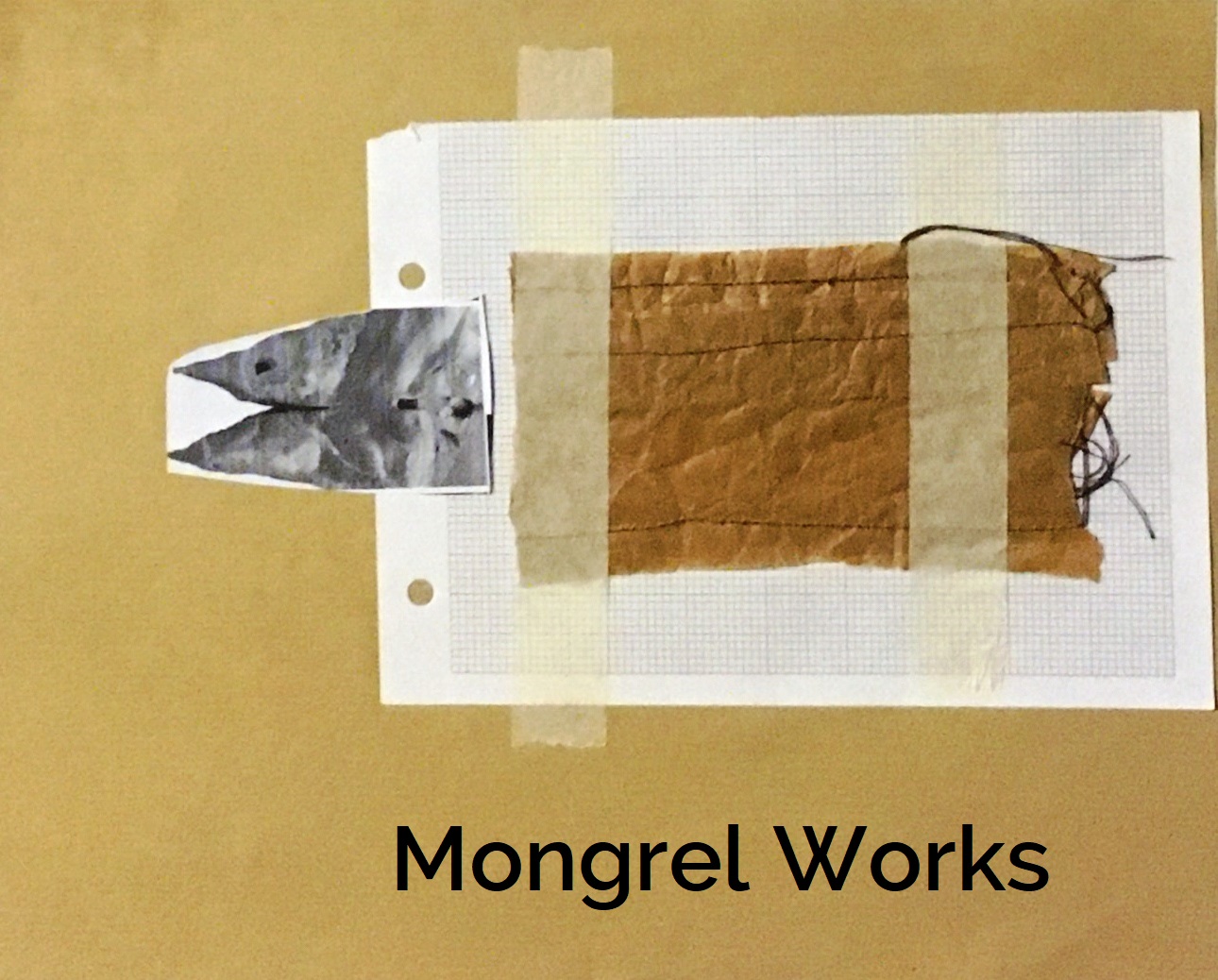 Open Wed 15th – Saturday 25th June, Arcadia
12 – 4pm
(except Fri 17th and Sun 19th June).
Two conceptual women artists (Mary Partridge and Tammy Woodrow) have started an experimental dialogue through their 2D works. These hybrid art conversations start life as an initial presentation of scrap of material/sketch/redundant work to the other. These elements then get re-worked and evolve into a hybrid. The new pieces are multi-layered with meaning, capturing the ideas of 2 artists in one creation. This process of collaboration also aims to document contemporary working practices by conceptual women artists and between them. Arcadia will be used as an exhibition space but also as a workshop space and intimate conference space. The artists would like to invite peers and the public to collaborate on ongoing pieces. Alongside those practical 'share&make' events we would like to initiate round-table discussions about what it is like nowadays to practice as a midcareer conceptual woman artist.
The following events will be taking place, in which all are welcome to attend:
Saturday 18th & Saturday 25th June, 1-3pm – Experimental Drawing Workshop
Wednesday 22nd June – 1-3pm – Mini Symposium – 'How to survive as a (woman) conceptual artist'
Friday 24th June – 6-8pm – Closing Party