SEVEN: Skyscraper Stories
August 6, 2022 @ 11:00 am

-

August 21, 2022 @ 5:00 pm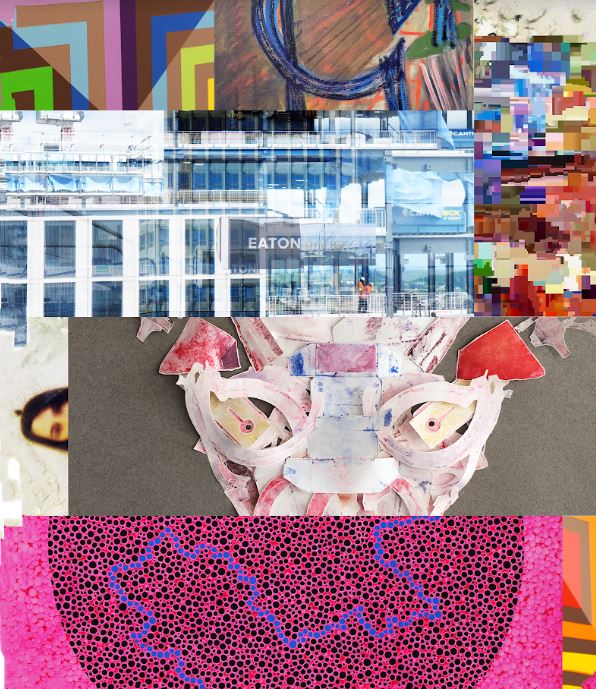 Come along to view an exhibition of artworks by Coventry Artspace Studio Holders at Arcadia Gallery:
Janet Tryner, Lorsen Camps, Polly Merredew, Adele Mary Reed, Paul Lemmon, Madeleine Snowdon and Rhys Thomas.
Opening night: 6pm Friday 5th August – All welcome to join us
Open Saturday 6th – Sunday 21st August
11am – 5pm Thursday – Sunday
About the studio holders…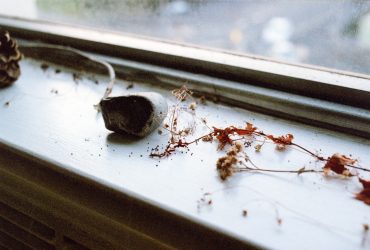 Adele Mary Reed
Adele was born in 1988 in Warwickshire, UK, and is now based in Coventry in the West Midlands. She has been experimenting with and exploring photographic imagery, written word, collage and video through diaristic practices from a very young age. She graduated with a First Class BA [Hons] in Photography from Coventry University in 2016 and has exhibited widely across the UK. She carefully documents observations of the places she finds herself in seeking to playfully highlight the inconspicuous beauty occurring during day-to-day life. She is interested in analogue methodology and the materiality of film and video tape, taking unplanned walks, plant-life, elusive moods of stillness and balance, topographical themes and since her child was born in 2017, representations of mothers and maternal figures.
Website: adelemreed.co.uk
Instagram: @thecatbath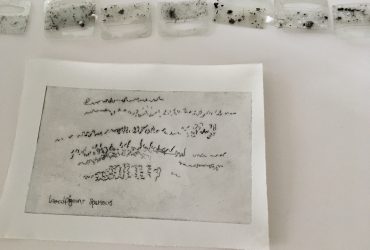 Janet Tryner
Janet is a multidisciplinary conceptual artist originally from Nottingham. She is also a mother. She has been working as an artist in Coventry and Leamington Spa since she graduated with a First in Fine Art & Contemporary Cultures in 2019.
She is widely inspired by changing urban and suburban spaces and is particularly drawn to instances where modern life is dislocated from our ecosystem in absurd ways.
A large part of her practice stems from locating found objects via field walking, some of which become incorporated into her prints and installation art.
Website: www.janettryner.com
Lorsen Camps
Lorsen (b. 1977, UK) calls attention to the beauty and value he sees in disregarded things. He works with mixed media, photography and installation taking found objects, charity shops finds, things with no apparent value, and re-presents or reinvents these things encouraging their reappraisal. His current focus is on reclaimed polystyrene packaging – emphasising its aesthetic nature, its sculptural form, and using each piece to stimulate new creative endeavours.
Lorsen has lived in Coventry from 1995, studying Film and Literature at the University of Warwick and Fine Art at Birmingham City University. Lorsen's artwork has featured in group shows and selected exhibitions including the Royal Academy Summer Exhibition in 2018. In 2021 he was commissioned for the Artspace Artist on my Street project and later that year was Engagement Artist for The Show Windows: Reflections exhibition in Coventry City Arcade.
Instagram / Twitter / Facebook: @lorsencamps
Website: www.lorsencamps.com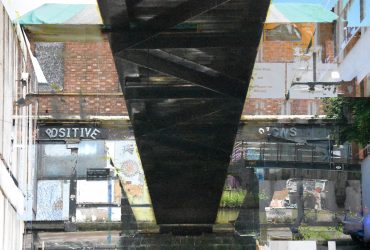 Madeleine Snowdon
Madeleine is a West Midlands-based artist and recent addition to Eaton House. She works through a variety of mediums, including painting, digital media, photography and writing. Her work is interested in the memory of place, seeking to collapse the distance between a forgotten past and an unknowable future within overlooked or ephemeral spaces. Building sites, ruins, rivers, places marked for demolition and other transitional spaces are all of key interest. Madeleine often works with communities, using oral histories as both a subject and a medium alongside her lens to capture and produce overlaid images, either digitally or recently through paint.
Website: www.madeleinesnowdon.com
Instagram: @madeleinesnowdon_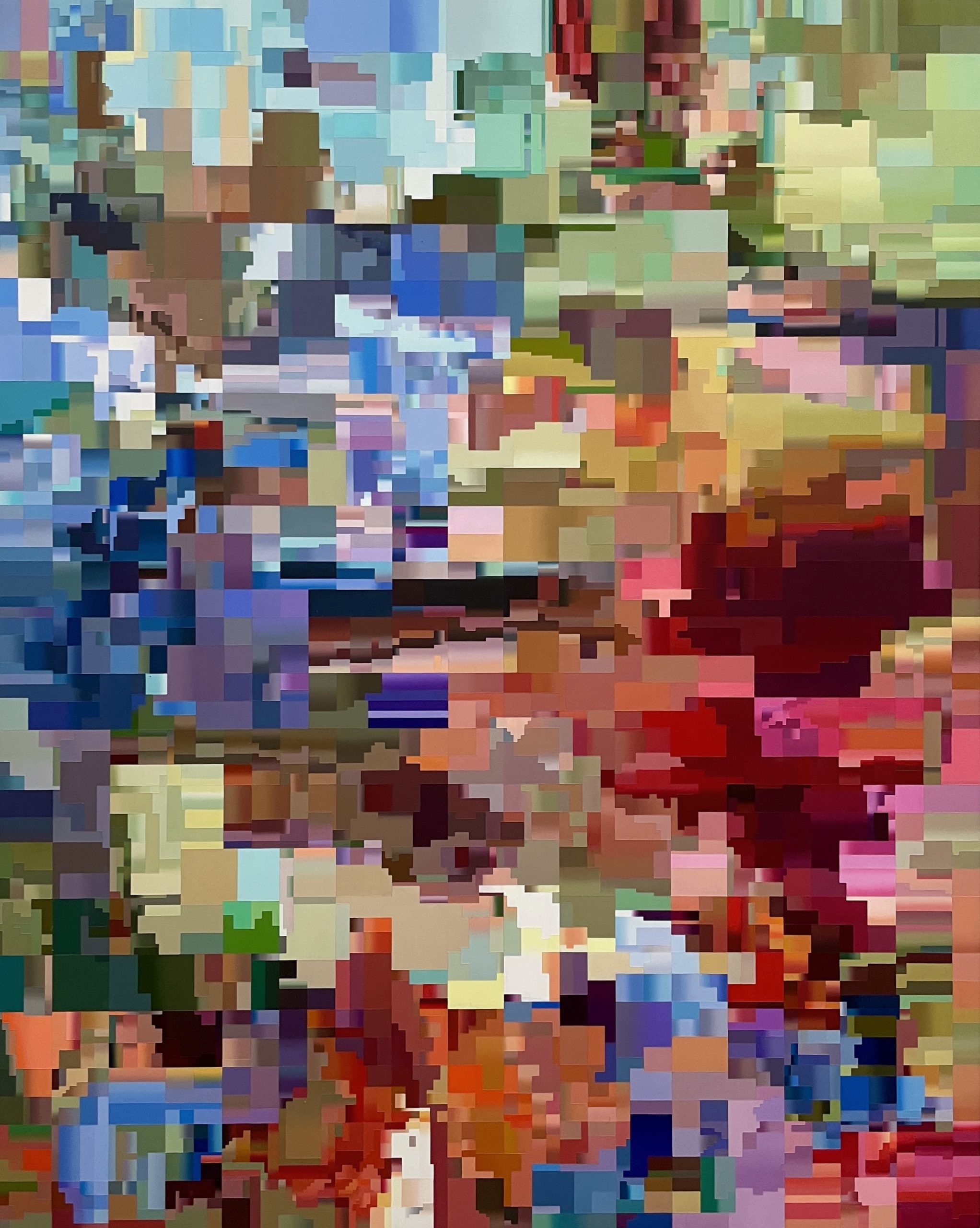 Paul Lemmon
Paul was born in Birmingham, grew up in Warwickshire and graduated from Kingston University. Having lived and worked in London and Folkestone pursuing a full-time art practice for 15 years, he is now based in Coventry as part of the Covert Space community at Eaton House studios. His primary focus is on the prevalence of digital film and screens in our lives and how they can shape our perspectives. Through abstract and semi-figurative oil-paintings based on collaged online video files, he explores this digital field as a kind of landscape that surrounds us.
Website: paullemmon.com
Instagram: @paullemmon_art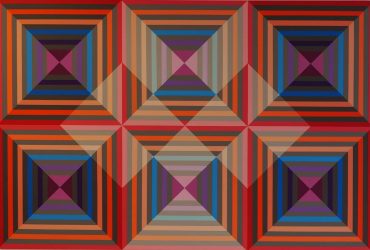 Polly Merredew
Polly is a geometric abstract painter, based in Coventry. Since gaining her degree in Fine Art in 2003 she has been working as an artist alongside raising her 3 children.
She focuses on the use of bold, systematic colours to create stimulating and confusing visual effects that transport viewers to another realm. She firmly believes in the magic of colour and its ability to bring joy to a space.
Polly's paintings have been purchased by both corporate and private clients and she has exhibited widely across the Midlands and further afield. Her most recent achievement was completing her first public art commission for Coventry City Council to coincide with City of Culture, 2021.
Instagram: @pollymerredew