In 2020, Coventry Artspace commissioned Audience Development Specialist, Hardish Virk to produce an Audience Development Strategy. It recognised the lack of historical engagement with ethnically diverse communities as both artists and audiences.
One of the recommendations advised setting up an Ambassadors Scheme, designed to support Coventry Artspace to work closely with members of local ethnically diverse communities. It also identified the first Ambassadors Scheme to focus on local South Asian communities, due to this community being a new audience to the organisation whilst being the largest ethnically diverse population in Coventry.
South Asian in this project refers to communities of Bangladeshi, Indian, Pakistani or Sri Lankan heritage who may also identify as dual or mixed heritage. In all cases, this project recognises the right for the individual to self-identify.
Some key points in the Coventry Artspace Audience Development strategy is to:
be working with a pool of local artists more representative of the city's demographics.
to reach local audiences more representative of the city's demographics.
Coventry Artspace programme to be more representative of local demographics.
explore and establish the role Coventry Artspace can play in promoting, platforming and advocating Black, Asian and ethnically diverse artists.
ensure that Coventry Artspace is committed to equality by providing opportunities and experiences that are available, accessible and inclusive.
The South Asian Ambassadors scheme was set up in September 2021 with the following ambassadors, who are already demonstrating their individual and collective contribution to making Coventry Artspace a more accessible and inclusive organisation. And the work has only just began.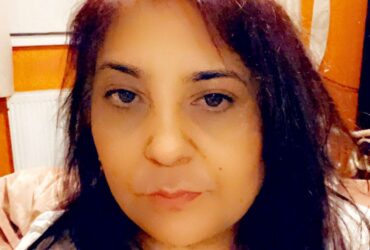 Gurdip Junjuha
Gurdip was born into a Sikh background. She is an abstract artist who likes to express her emotions through her artwork. Gurdip works as a support worker and describes herself as a fun and bubbly person. She joined the Coventry Artspace South Asian Ambassadors Scheme as her ambition is to help the community grow and to find and nurture hidden talent.
Instagram: @my_abstract_life_
Facebook: @gurdipjunjuha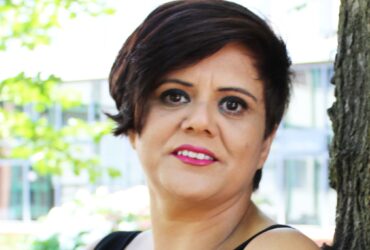 Dav Kaur
Dav is a Coventry based activist, passionate about social causes relating to women, especially South Asian women. Professionally, she has carved a career as a mentor, business consultant , web designer  and in social media management. Dav's forte is operational, organising events and developing new technologies. She is also a creative writer and poet. As a South Asian Ambassador for Artspace, she is looking to work more closely with the arts sector and to support South Asian artists. Dav is keen to share her expertise in organising events such as TEDXCoventry and International Womens Day and to give local artists an opportunity to take part in these events. 
Facebook: www.facebook.com/davkaur04
LinkedIn: www.linkedin.com/in/davinder-kaur04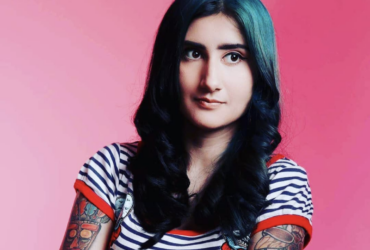 Kitty Kaur
Kitty was born into a Sikh background. She is a Coventry based mixed media artist, who also works as a community art workshop facilitator – she loves to bring creativity and quirkiness to her work, life and other's lives. Kitty joined the Coventry Artspace South Asian Ambassadors Scheme to help break down social barriers; she uses her art practice to work with and include vulnerable groups in society. Kitty's aim is to give a voice to those who don't feel they have one and to empower the individual. 
Instagram: @theautisticartistx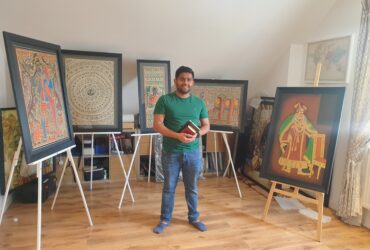 Jatin Lealh
Jatin is International Trade Director by profession and Creative Director at Lealh & Singh collective by passion. He is a Coventry based artist influenced by the love of culture, heritage and Indian mythology. Jatin co-founded "Lealh & Singh Collective" in 2015 and has been realising his vision and inspiration into artworks made using rare art techniques like "Madhubani Art" and "Tanjore Art " by collaborating with highly skilled teams of art technicians based in India. He is passionate about cultural development and promotion of the arts in Coventry and therefore very excited to join the Coventry Artspace South Asian Ambassadors Scheme.
Website: www.lealhsingh.com
Instagram: www.instagram.com/lealhsingh/?hl=en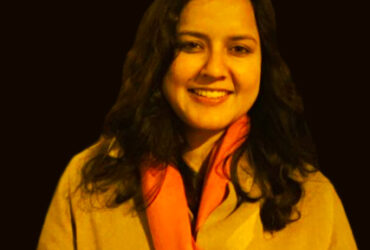 Gayatri Pasricha
Gayatri is a graphic designer with an academic background in philosophy. In her art and design projects, she looks to explore the language of design in the South Asian community, which is usually unrepresented in the digital sphere. Gayatri has been volunteering to promote Indian classical music and arts for the last sixteen years. As a South Asian Ambassador for Artspace she hopes to expand the narrative of South Asian culture and get the community to reconnect with their artistic roots.
Website: www.guy3.myportfolio.com
Instagram: www.instagram.com/guy3designs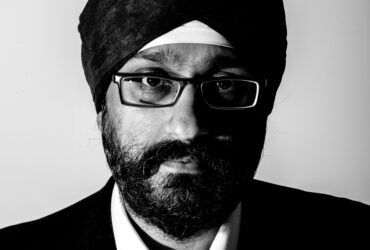 Mandip Seehra
Mandip is a fine arts photographer based in Coventry. He is a Licentiate member of the Royal Photographer Society and a Trustee of Coventry Artspace.  As a photographer Mandip looks to capture the world and people around him, specialising in portraiture.  In his role as South Asian Artspace Ambassador, he aims to promote local arts and artists, helping to provide an inclusive and diverse arts platform within the city and beyond.
Axisweb: www.axisweb.org/p/mandipsinghseehra/
Instagram: @surreal7 @mycoventry2021
Facebook: Mandip Singh Seehra Photography