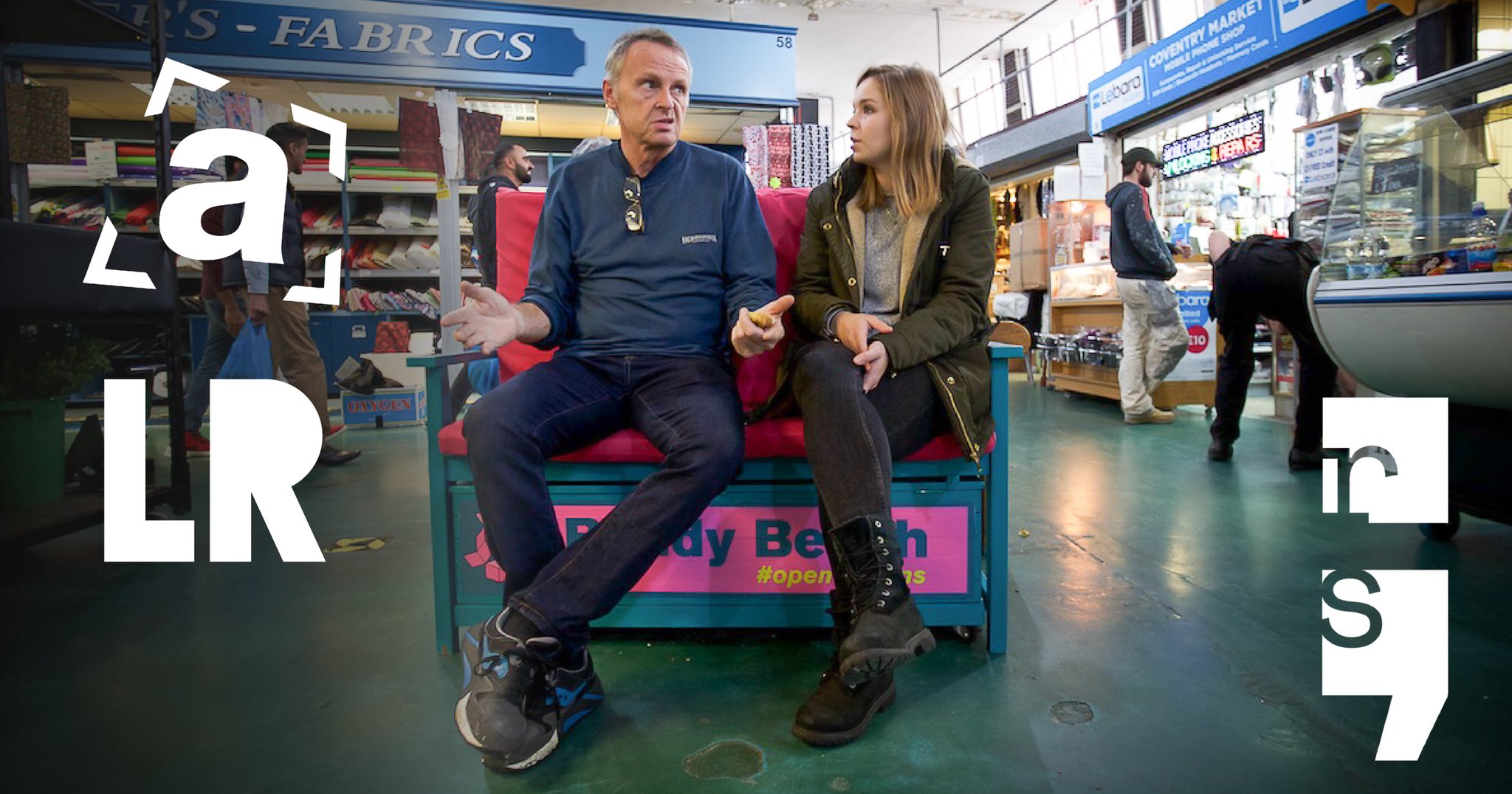 Ludic Rooms, in partnership with Coventry Artspace is inviting local artists to explore 'The Art of Place' with them in a free course and commissioning opportunity. This is part of Ludic Rooms' Random String programme and the Coventry Artspace Artist Development programme 2021-22.
Random String is a nine month long arts and technology programme exploring Coventry Canal through the lenses of water, place and folk narratives. Ludic Rooms has been running Random String as a biennial since 2014 and this fourth version is our most ambitious so far  – thanks to support from Coventry City of Culture Trust and Arts Council England. Random String will culminate in a light night style festival at Coventry Canal, 11-14 November 2021.
The Art of Place course aims to unpick the creative processes and challenges of working in a site specific way – either as temporary or permanent interventions. It takes as its focus Coventry Canal Basin – a relatively little known area of Coventry's industrial heritage and includes Canal Warehouse – a thriving artists community for over thirty years. LR wants to offer artists the opportunity to explore, interrogate and respond to the site, through a series of practical tasks and experimentation with talks and discussions. 
After the three taught days, participants will then have time  to create their own artworks and ideas for interventions, for sharing at night around Coventry Canal for the August Bank Holiday weekend (27-29 August).  Ludic Rooms will then select one of the works for development as a funded commission for the Random String Festival on Coventry Canal (11-14 November). 
How to apply 
If you are interested in this opportunity, please complete this online application form , The deadline for applications is Midday Tuesday 20th July.  If you would like to complete your application in another way (eg by submitting video answers to the application questions) or would like support with entering your answers into the form contact us Coventry Artspace: 024 7655 3533 or space@coventry-artspace.co.uk
Selection
Artists will be selected based on the relevance of the opportunity to their interests and work. Subject to changes in restrictions, we aim to recruit 8 artists to participate in the course. 
Successful applicants will be informed on Wednesday 21st July.
FAQ
Who is it for?
Practicing visual artists based in Coventry who are interested in developing work that is site responsive and suitable for temporary or permanent interventions. This is not simply about placing your existing work in a public space, but making new work that refers and responds  to – or even reinventing the environment in some way. Because Random String Festival is at night, we would like participants to develop ideas for work that would be visible at night. 
What will it involve?
A three day course 2-4 August 10.00am – 4.00pm. 
The course will be based out of the Tin Music & Arts outdoors at Coventry Canal Basin and around Coventry canal. 
The course will be led by Anne Forgan and Dom Breadmore of Ludic Rooms with contributions from artists with experience of making an impact on place as well as practical knowledge to share. 
Artists will then develop their own work in response to the ideas developed on the course and will present this at night time, around the Canal Basin on 28-29 August with support from Ludic Rooms and Coventry Artspace
Participants who are members of the Artspace Artist Listings will receive an attendance allowance of £50/day. All artists with a CV postcode, or working regularly in Coventry are able to join Artspace Artist Listings. Find out more here
What will I gain?
The opportunity to explore and develop ideas around site specific work with the support of Ludic Rooms, a socially engaged arts and technology organisation based at Coventry Canal Basin and developing innovative site specific work since 2009.
More about Ludic Rooms
We create postdigital artworks, experiences and events that empower communities, offering creative opportunities to engage with technologies through experimentation and play. 
We work with arts, heritage and community organisations, local authorities and education providers to demystify creative technologies and tackle the social challenges of the 21st Century. 
We also support independent artists through development programmes, commissioning and training initiatives such as the Art of Place and our RSX video equipment loan and training programme. 
Our work frequently involves creating interventions and running activities in public spaces. This could be a mass tree climbing activity, projections on the side of Coventry Ringroad, creating talking bins and encouraging play amongst the exhibits of the Wellcome Trust 
We are passionate about the potential of spaces for presenting the ordinary in new ways, bringing people together and inspiring new kinds of meanings and behaviours. 
Covid Procedures
We will work to the current government guidelines for safe working and make adjustments if there are any changes required.