First Thursday Artist Meeting
May 6 @ 1:00 pm

-

2:30 pm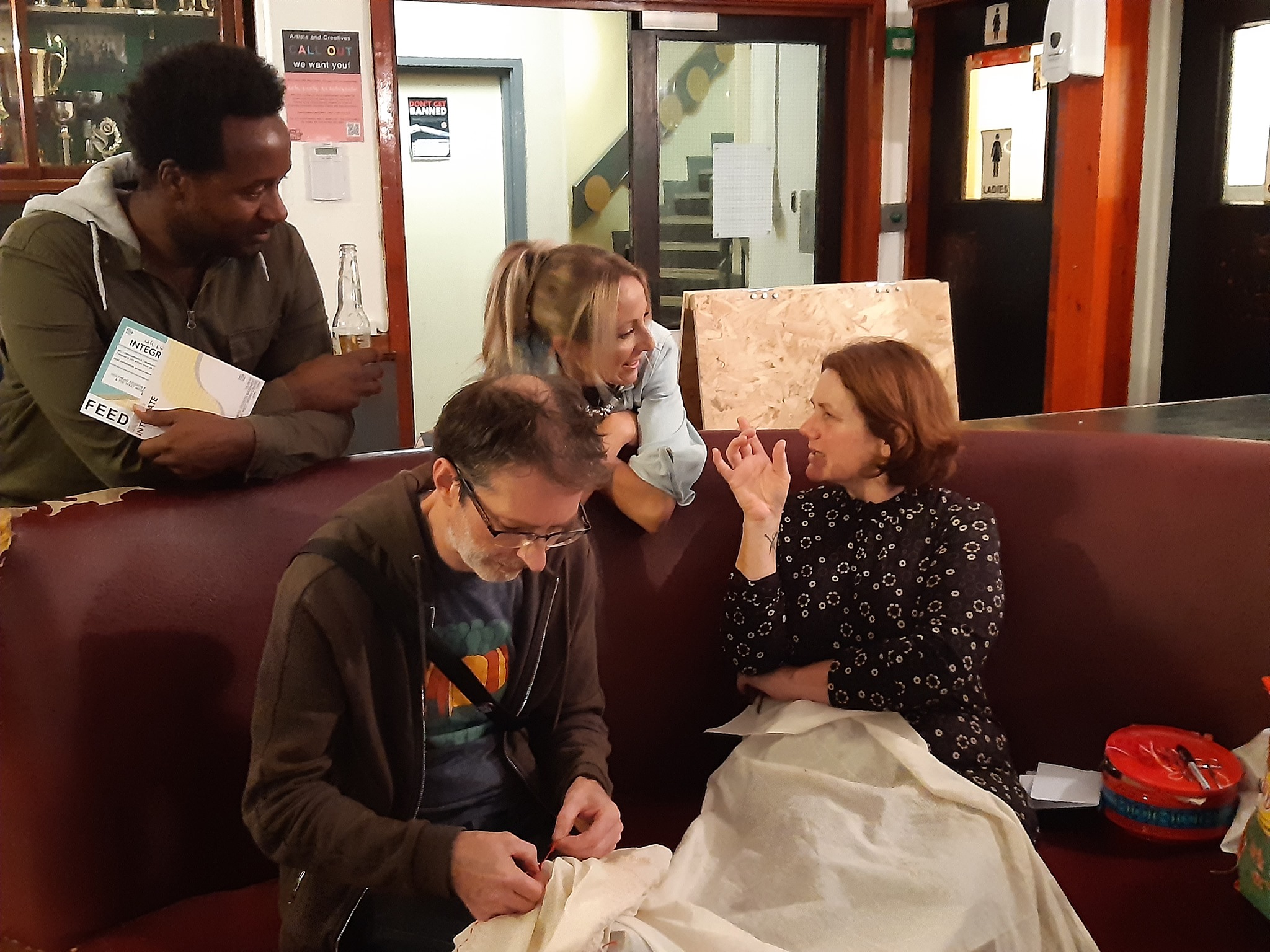 Join us for an online chat about art matters. This meeting will take place via zoom.
The link to First Thursday meetings is the same each month and is sent out in Artist Listings newsletters.
ALL artists are welcome so if you are not one of our Artist Listings artists just submit the form below with your email, or email mail@coventry-artspace.co.uk with 'Request First Thursday Link' in the subject line and we'll send the link to you.
Image: Co-op(t) and Spon Spun Festival 2019
Notes from April First Thursday Artist Meeting
April's First Thursday Meeting Notes
This month photographer John Whitmore told us a bit more about his practice. Over the past few years John has been moving away from digital technologies to a full analogue, photographic process. For him this helps maintain a very real and tangible connection between the time and place a photo is captured to the final print. Driven by his love for national and international travel he is inspired by the ever-changing environments and how humans impact them and each other.
John talked us through a brief history of analogue film, and revealed a little about his past experiments including last year's time at The Row, when he made a camera obscura from an entire room, and then gave us a mini tour of his Darkshed – the dark room he has created from a shed at the bottom of his garden! John was running workshops in his Darkshed prior to covid but has quickly adapted to our strange new world, taking his work online and hosting regular live streams and sharing them via YouTube.
He left us with lots to think about and really looking forward to his more detailed evening talk and dark room demon in May!
The 14 artists present this month introduced themselves and talked a little about their practice, which included a wide range of disciplines: Sculpting, film, photography, visual artists, analogue film, documentary, painting, textiles, abstract and found objects art.
There was also discussion around:
Selling you own artwork and how to accurately price it.

The City of Culture Fair Pay Manifesto, with Mandip kindly feeding back about how it is progressing and artists suggested more things which could feed into its construction.

The suggestion of a Consultancy Bank service from Coventry Artspace which would offer support for artists from artists. It was suggested artists would appreciate additional support from such a service – particularly around applying for grants and funding, starting out in the freelance world, writing risk assessments and improving visibility on social media.
The following links were shared:
From Helen – Hello Culture the Coventry Edition – ongoing series of events – 29th April – 4 events https://www.hello-culture.co.uk/programme/
From Leigh Ann – Announcing the release of Liminal Illumination Cards, created in cooperation with Spirit to delight, enlighten and inspire. The cards will be launched in the U.K. exclusively at Namaste Spiritual Gift Shop (@namastespiritualgiftshop) on 17 April 2021 from 1 -4 p.m. The cards will be available for sale at the shop, at their online store and can be ordered directly from Leigh Ann (please DM for more information) #liminalilluminationcards #spiritart  
https://www.facebook.com/leighann.mcdonagh/posts/10159422609942704
From Rachel – On her upcoming work with Collaboration Station at local libraries doing slow stitch:
https://www.facebook.com/events/connecting-for-good-cov/collaboration-station-coventry-11/412287556370146/