Artist On My Street is a Coventry Artspace led project through which we work in collaboration with local community organisations to bring artists and artwork to local communities.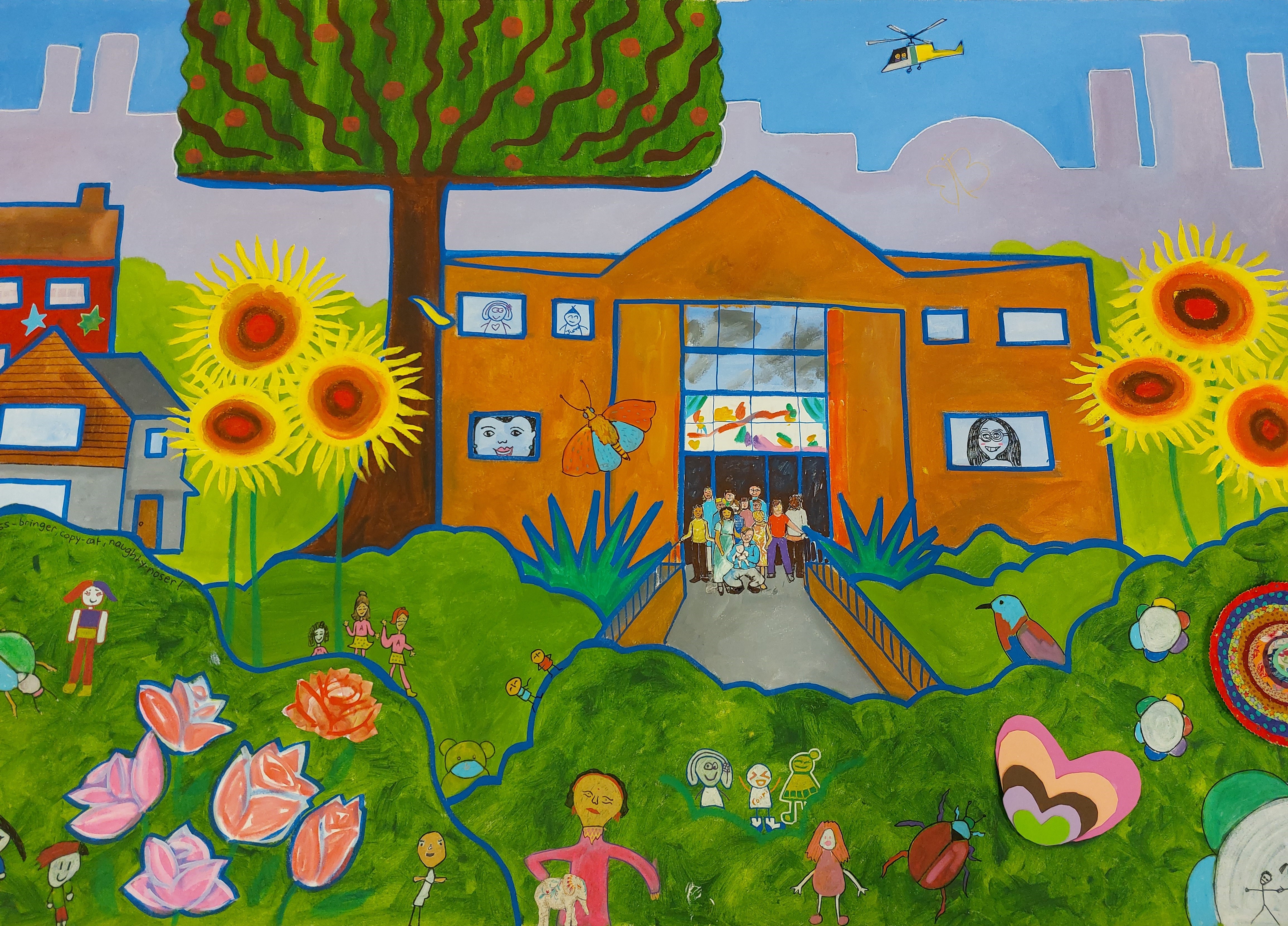 The project was developed as part of Coventry's year as UK City of Culture. Find out more here.
Images by Andrea Mbarushimana
A partnership project with Foleshill Family Hub and Foleshill Creates. 

Following an Artist Call Out in June Andrea Mbarushimana was selected as our Artist On My Street for our partnership project with Foleshill Creates and Foleshill Family Hub.

Working with members of the Families for All Hub Wellbeing on Wednesdays (WOW) Group, Andrea created an artwork 4 meters long and partly made from recycled materials. It is inspired by Foleshill's families and nature and depicts houses and buildings that can be found in Foleshill surrounded by wildlife and people. The artwork is now on permanent display at Foleshill Family Hub.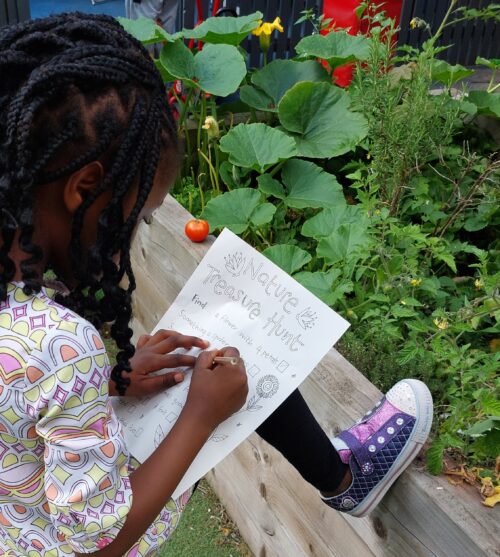 Andrea worked with over 100 local children and their families through a series of summer workshops, each exploring different aspects of family and the environment with a particular focus on gaining new knowledge, skills and inspiring creativity and pride in Foleshill culture and heritage.  As part of the project, participants did an outdoor nature-themed treasure hunt exploring the area around the Families for All Hub and were encouraged to create their own artworks in response to Foleshill.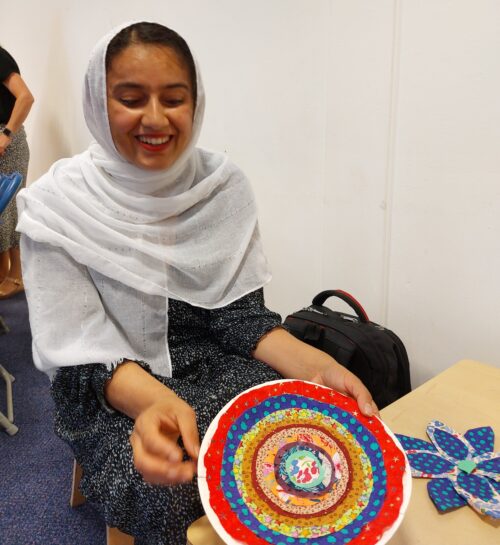 Andrea and the group used different creative techniques and materials such as painting, creative writing, and recycled textiles to explore themes of home, family, culture, nature, and gratitude.
This follow-up project, delivered in partnership with Foleshill Creates & Foleshill Families for All Hub, was funded by The Arts Society and took place in the summer of 2023.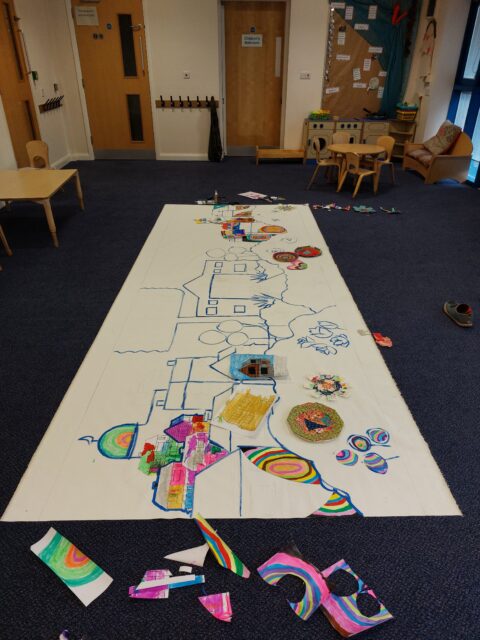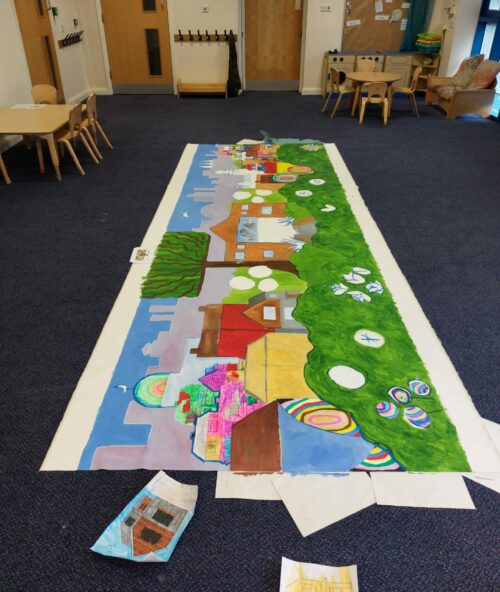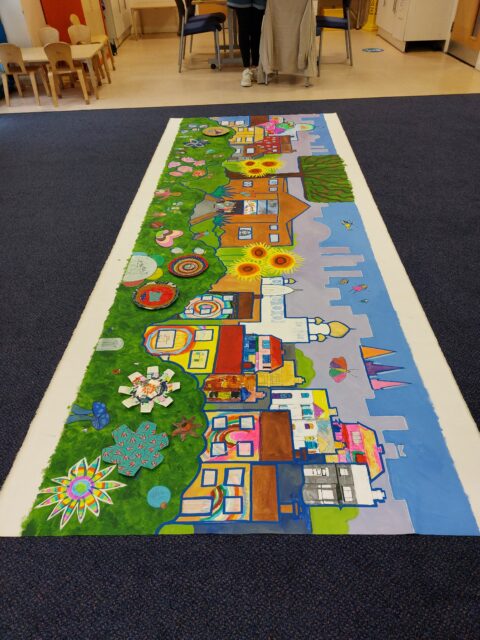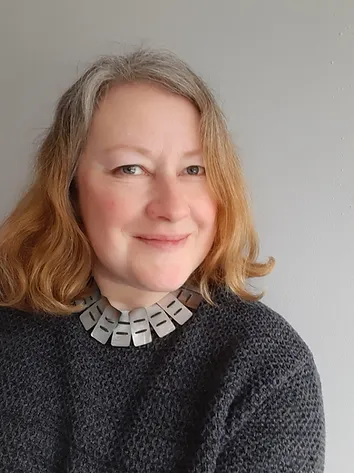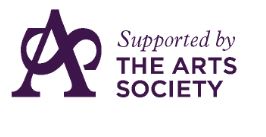 @AndyMba24
Artist on my Street is a community engagement initiative created by Artspace Coventry during Coventry's time as UK City of Culture. The original project was funded by Arts Council England, Coventry City of Culture Trust, The Community Fund and Coventry City Council.